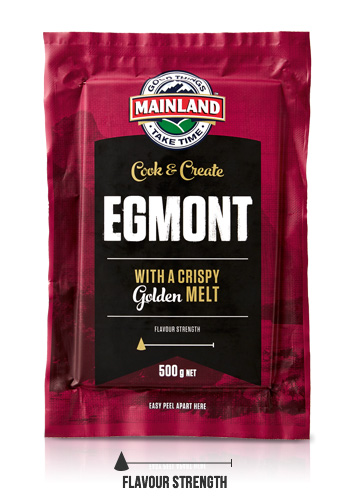 Sizes: Available in 250g & 500g Blocks
Looking for a great all round cheese, then Mainland Egmont is a perfect option. Named after our very own prized landmark (and very round mountain) in Taranaki, our Egmont cheese has been specially created for culinary use and lends itself to any usage.
This cheddary nutty flavoured cheese is ideal for cooking, grilling and baking as it delivers a crispy golden melt. Its great for cheese sauces, vegetable or pasta bakes, a cheese fondue or salad.
Try pairing this delicious cheese with a glass of stout, or a sweet crisp fruity white wine.  Add in some pears, figs, or honey and you'll be in food heaven.
It's good to try new things.