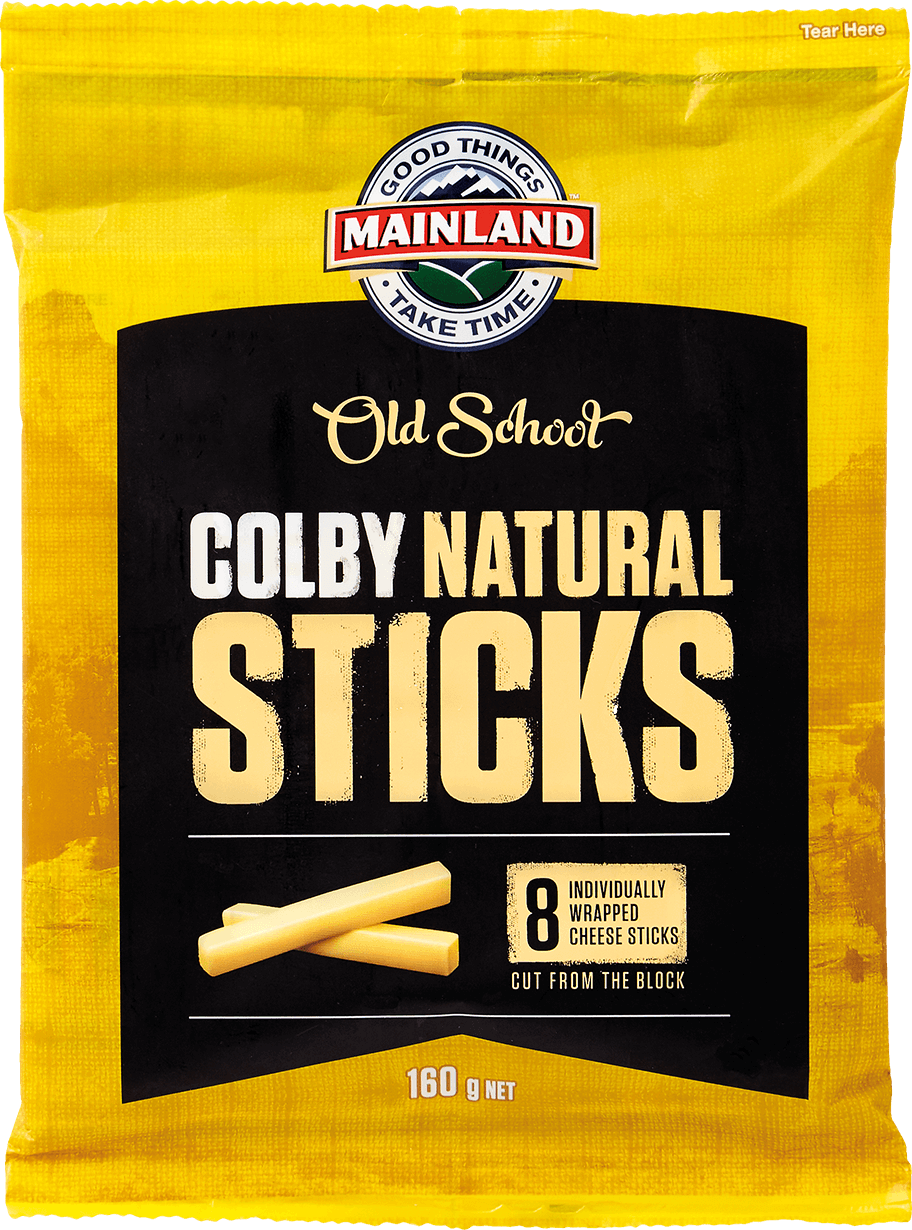 Soft, mild cheese
Great for grilling and melting
Vegetarian-friendly
Less than 1g of sugar
Nutritional Information
PER 100G
Energy
1690kJ
Protein
23.3g
Fat, Total
34.5g
-Saturated
20.7g
Carbohydrate
Less than 1g
-Sugars
Less than 1g
Sodium
681mg
Calcium
650mg
Ingredients
Colby Cheese (99%) [Milk, Salt, Cultures, Enzyme (Non-Animal Rennet)] 
Anticaking Agent (460)
Preservative (200)

Mainland Colby Cheese Sticks
Vegetarian-friendly Mainland Colby Natural Sticks are a great idea when you need a quick snack. Kids and adults alike will love them.
Tasting notes
With its sweet and mild taste, Mainland Colby Cheese is softer and moister in texture compared to your standard cheddar.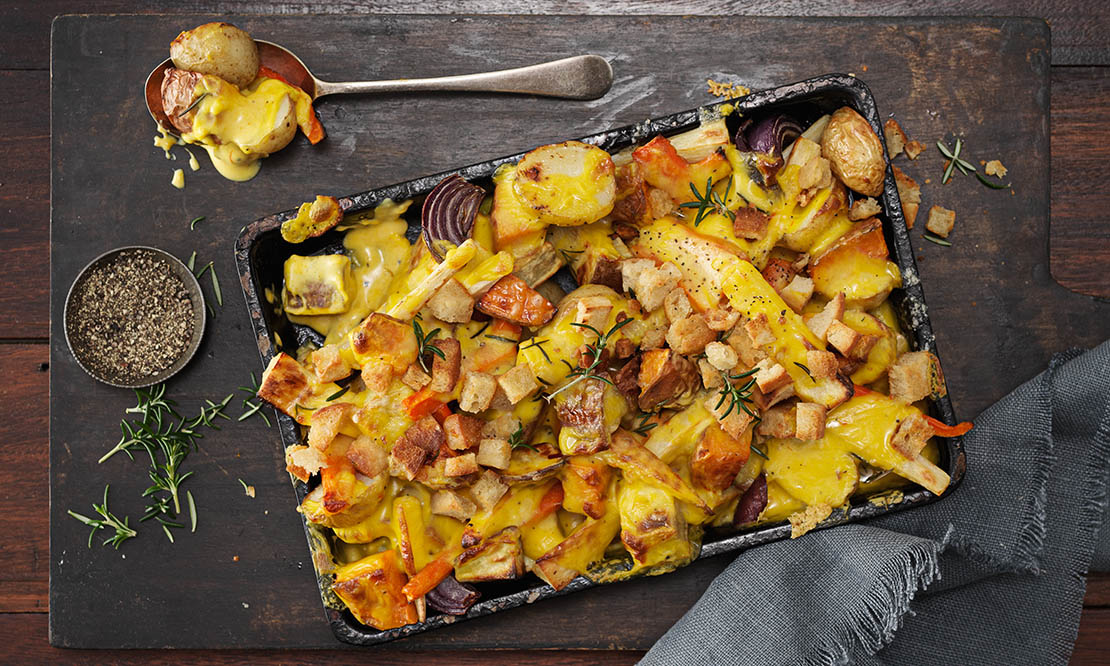 Making the Most of Mainland Colby Cheese Sticks
Our Mainland Colby Cheese is a versatile, vegetarian-friendly all purpose cheese that everyone can enjoy. These natural sticks are made for snacking on whenever you need a quick bite. Pop a couple in as lunchbox fillers or grab one for a mid-morning snack. These definitely should be a staple in your fridge. Available in 160g packs of eight individually wrapped cheese sticks.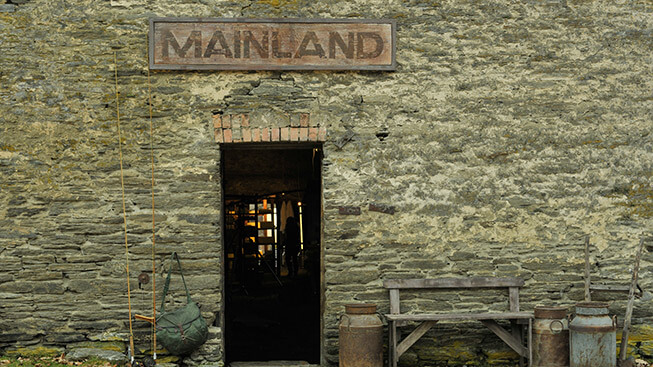 How Colby Cheese is crafted
All our Mainland cheese has been lovingly crafted the same
way for over 70 years. Colby Cheese is softer, moister and milder than Tasty cheddar cheese due to the special washed curd process. 25% to 30% of the whey is taken from the vat and replaced with warm water. This reduces the acidity and creates the sweet flavour.
Find Out More
Explore Something That's...