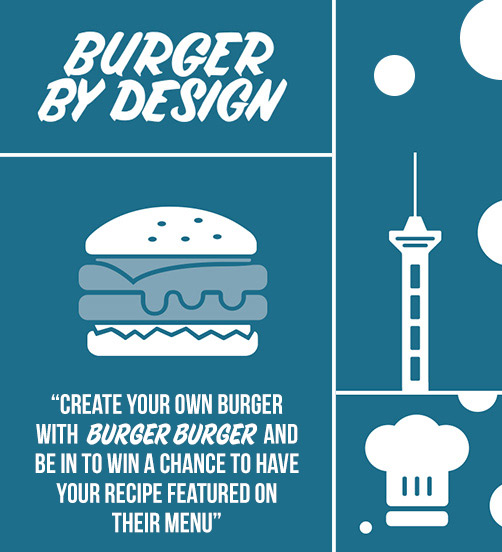 Nothing brings a burger to life more than cheese does.
We may be biased, but at Mainland we believe cheese and burgers go hand in hand. That's why we partnered with Burger Burger in September and October for the Burger By Design competition. 
People were asked to design their favourite sweet or savoury burger using our Mainland Smoked Cheddar, Creamy Blue or Havarti cheeses and the best burgers would feature on Burger Burger's menu.
We're reviewing the burgers and will announce the winners shortly. Stay tuned!
Burger Burger restaurants in Auckland:
Ponsonby
The Lane, Ponsonby Central
4 Brown Street
Newmarket
3B York Street
Osborne Lane
Takapuna
40 Hurstmere Road
Inspiration  
Some sweet tips from Burger Burger's head chef, Adrian. 
YOU MIGHT LIKE THESE RECIPES