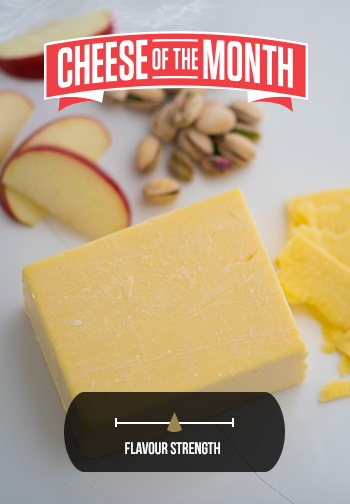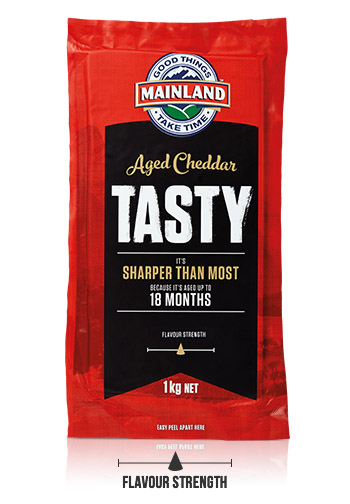 Sizes: Available in 250g, 500g, 700g, 1kg, grated 375g, slices 210g
It's no wonder Mainland Tasty scooped the Champion Cheddar Cheese in the 2017 New Zealand Cheese awards. This delicious, full-bodied cheese is aged up to 18 months making it sharper than most. This cheeseboard star lives up to its name and is perfect for when you're entertaining guests, it livens up gutsy flavours like chilli jam and dried fruit, and pairs well with a bold Shiraz or Syrah.
The distinct tasty flavour also makes it great for sandwiches, baking, cooking or as a satisfying snack. Our handy Tasty slices are perfect for making sandwiches, whilst our grated pack makes for easy baking. Only a little tasty is required to add flavour to cheese sauces, risottos, frittatas, quiches and pasta bakes. It's also great for gratin toppings, just mix with breadcrumbs or sesame seeds and sprinkle on top.
It's good to try new things.