Good Cheese Takes Time
You may not see it, but there's a crucial process taking place inside a batch of aging Epicure. This cheese is taking its time; 3 years, to be exact. Leaving it undisturbed for up to 36 months is what makes Epicure the strongest in the range, with a crumbly texture and sharp flavour that's hard to imitate.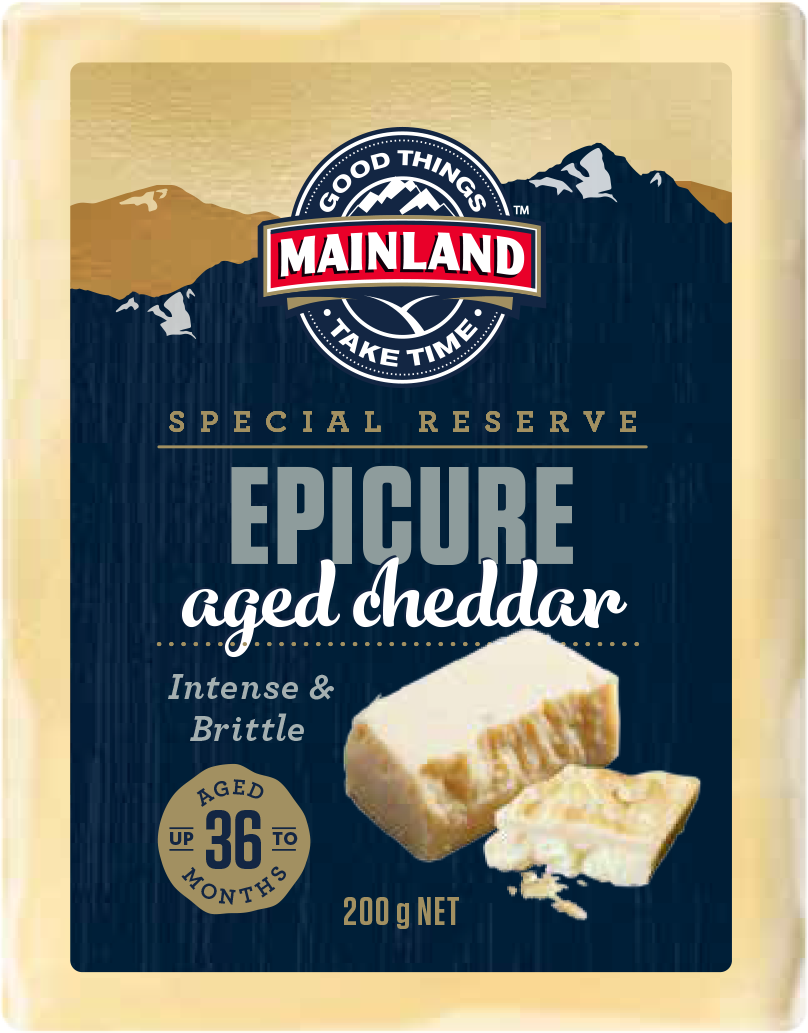 A Mainland Epicure cheese block stands out from the crowd, head and shoulders above others with its big and bold flavour.
Its full-bodied taste makes it an amazing cheese for impressing your guests. It'll make a cheese sauce sing and adds some punch to Mexican dishes.
View Product