The Art of Crafting
To create its beautifully mild, creamy taste and trademark pull, our craftsmen heat the mixture to 70 degrees and stretch our Mozzarella before it's formed into blocks, matured and grated up for your convenience. All that, and it's vegetarian-friendly too.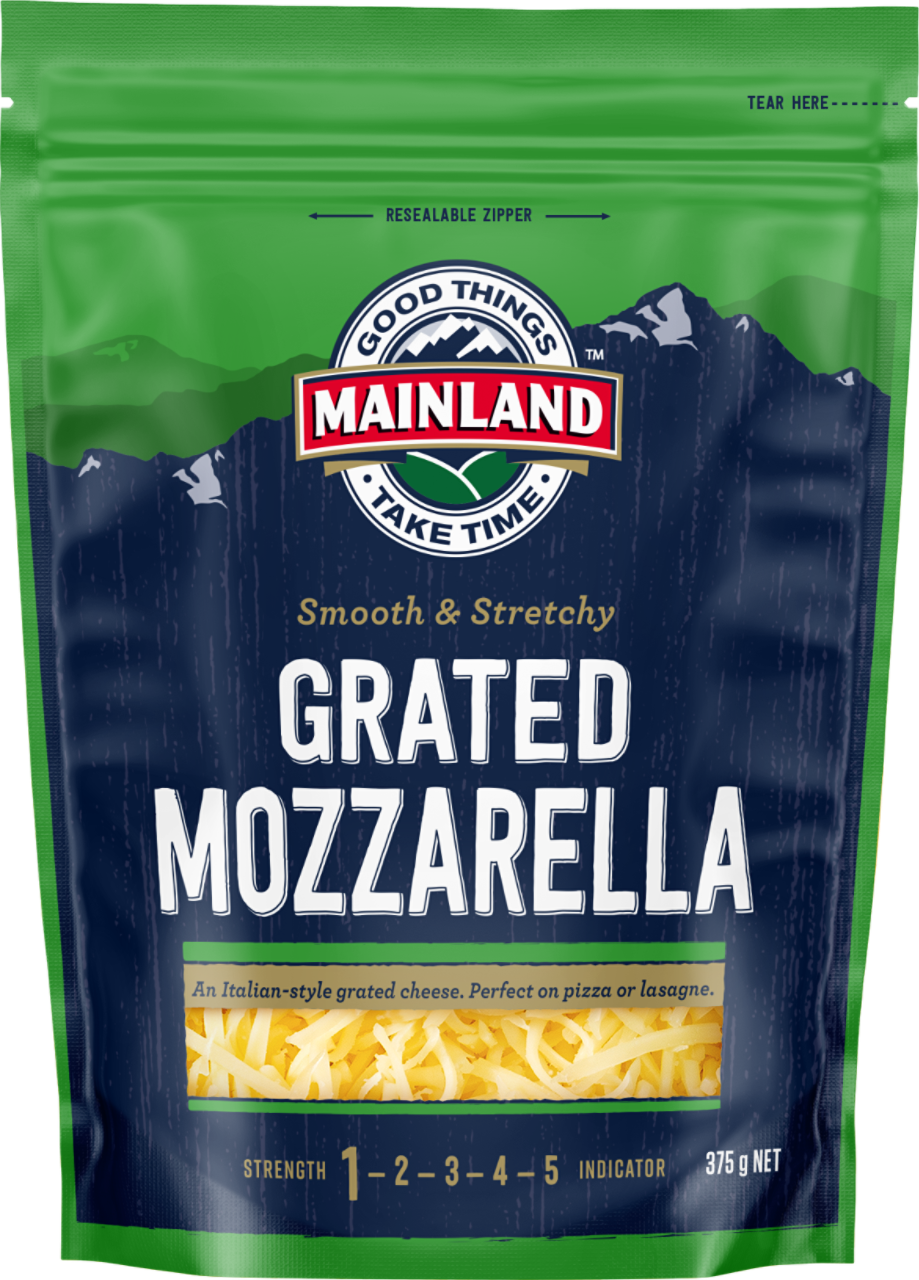 Mainland Mozzarella comes already pre-grated, making it quick and easy to use. Great for sprinkling on your favourite pizza for that long stretchy cheese-feel you want on each slice, or added into your cheese sauce for a thicker, gooier consistency.
It provides good, even coverage when melted and blisters evenly as it cooks, giving you that appetizing golden brown colour.
View Product