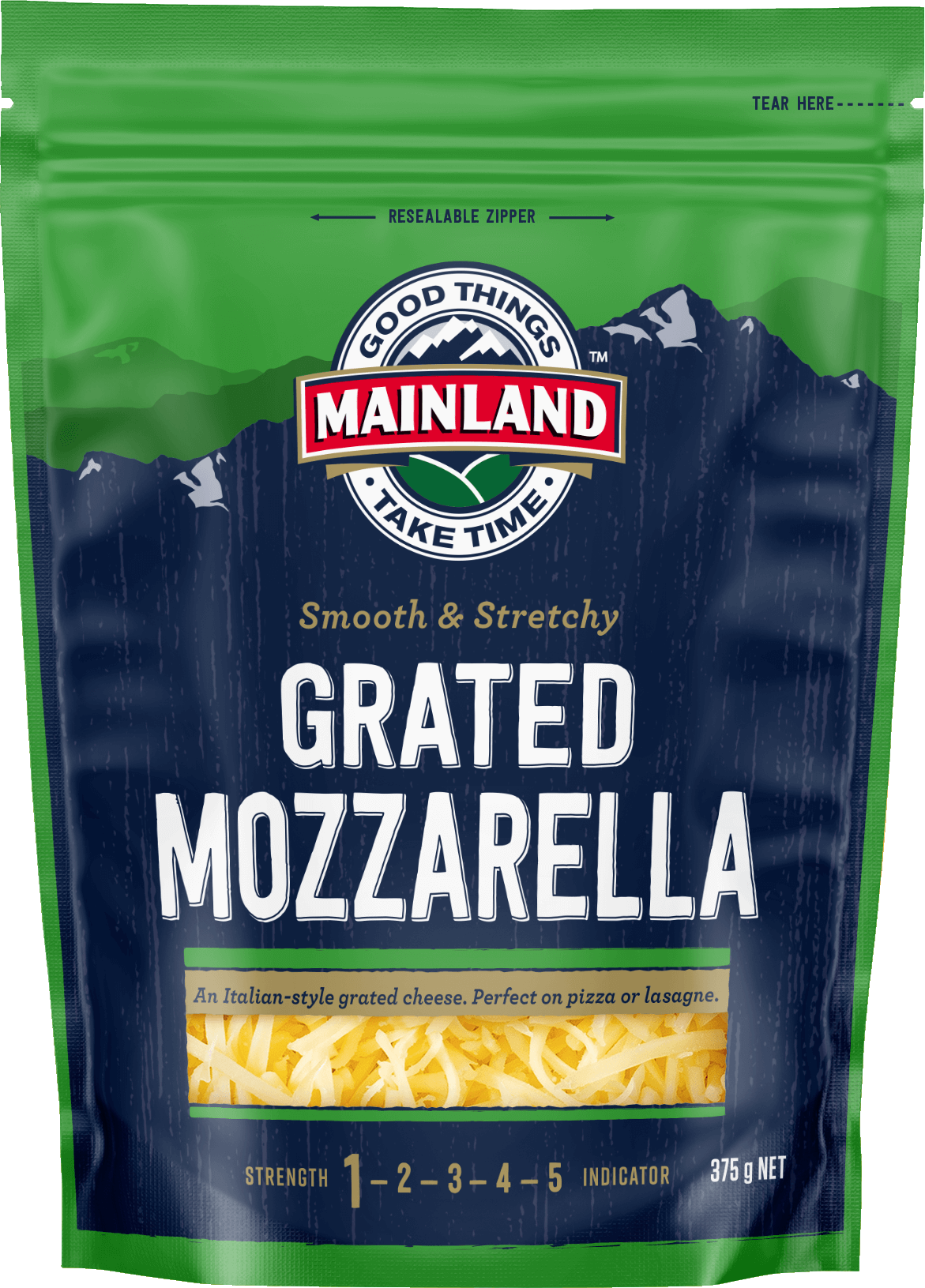 Silky and stretchy
Italian-style
Semi-soft cheese
Flavour Strength
STRENGTH 1 - 2 - 3 - 4 - 5 INDICATOR
Share This
Nutritional Information
PER 100G
Energy
1300kJ
Protein
25.0g
Fat, Total
23.4g
-Saturated
14.0g
Carbohydrate
Less than 1g
-Sugars
Less than 1g
Sodium
553g
Calcium
714g
Ingredients
Mozzarella cheese (99%) [Milk, Salt, Cultures, Enzyme (Non-Animal Rennet)]
Anticaking Agent (460 or Starch)
Preservative (200)
Mainland Mozzarella Cheese Grated
Ignite a little passion in your food with our Italian-style Mainland Mozzarella grated cheese. Already shredded to save you time to savour and enjoy its golden stretch.
---
Tasting notes
Mozzarella with its light colouring has a very subtle, mild and milky flavour.
Making the Most of Mainland Mozzarella
Mainland Mozzarella comes already pre-grated, making it quick and easy to use. Great for sprinkling on your favourite pizza for that long stretchy cheese-feel you want on each slice, or added into your cheese sauce for a thicker, gooier consistency. It provides good, even coverage when melted and blisters evenly as it cooks, giving you that appetizing golden brown colour. It goes equally well fresh and mixed through your favourite salad. Available in 375g packet.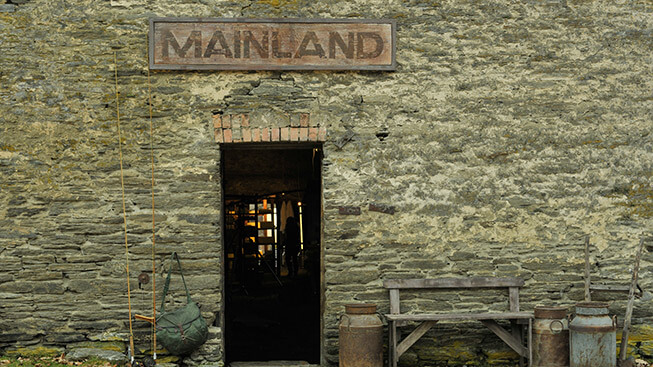 How Mozzarella Cheese is crafted
Our mozzarella cheese goes through a boiling process to give it that stretch and mild flavour.
Explore something that's...
Try Mozzerella in these recipes...