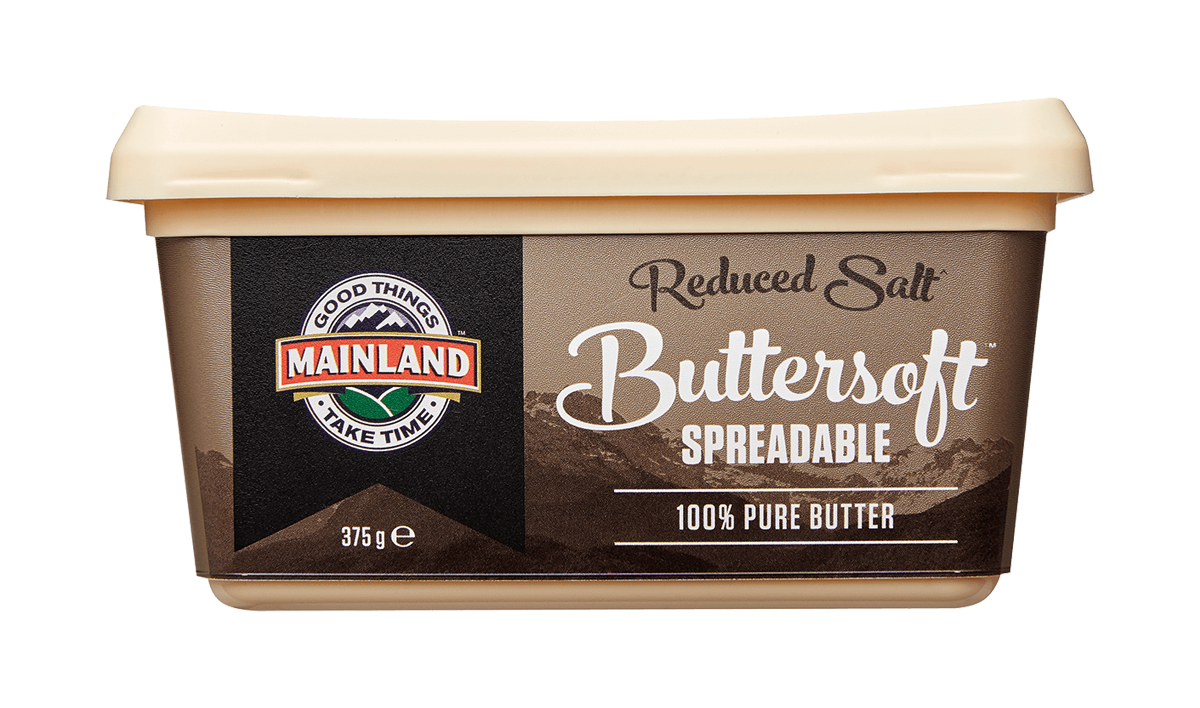 100% Pure New Zealand butter
Creamy & delicious
Triple churned so it spreads straight from the fridge
Nutritional Information
Per 100g
Energy
3070 kJ
Protein
Less than 1g
Fat, total
82.4g
- Saturated
49.6g
Carbohydrate
Less than 1g
-Sugars
Less than 1g
Sodium
200mg

Potassium
22mg
Reduced Salt Buttersoft
100% pure New Zealand butter - the taste we all know and love! Butter is a fantastically versatile ingredient for baking and cooking, and is at its best when spread over hot bread or vegetables.
Our Reduced Salt Buttersoft Butter is triple churned so it spreads straight from the fridge with nothing added, just a little salt. 
---
Tasting notes
Butter has a variety of flavours; cultured butter has a rich flavour, whereas other butters can have a creamy, lighter flavour. When melted, butter can develop a nutty taste, it can also add depth to the flavour of a dish.
Explore our butter...