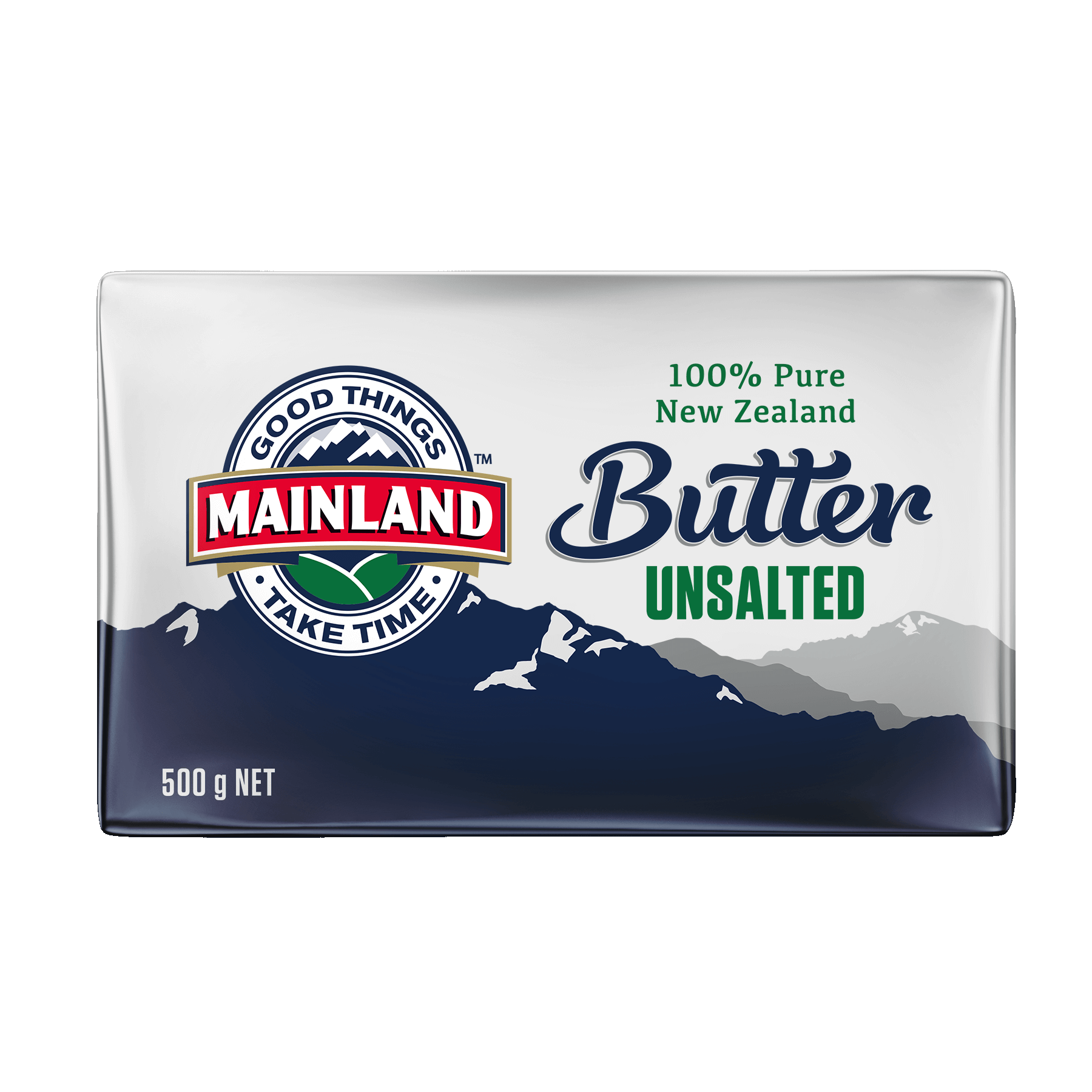 100% Pure New Zealand butter
Creamy & delicious
Perfect for baking
Nutritional Information
Per 100g
Energy
 3090 kJ (740 Cal)
Protein
Less than 1g
Fat, total
82.9g
Fat, saturated
54.9g
Carbohydrate
Less than 1g
Sugars
Less than 1g
Sodium
10mg
Potassium
22mg
Natural Unsalted Butter
100% natural New Zealand butter - the taste we all know and love! Butter is a fantastically versatile ingredient for baking and cooking, and is at it's best when spread over hot bread or vegetables.
Our Unsalted Butter is great for people who are watching their salt intake. 
---
Tasting notes
Butter has a variety of flavours; butters like Mainland Unsalted Butter have a creamy, lighter flavour, whereas cultured butter has a rich flavour.  When melted, butter can develop a nutty taste. It can also add depth to the flavour of a dish.
Explore our butter...
Explore Unsalted Butter in these recipes...