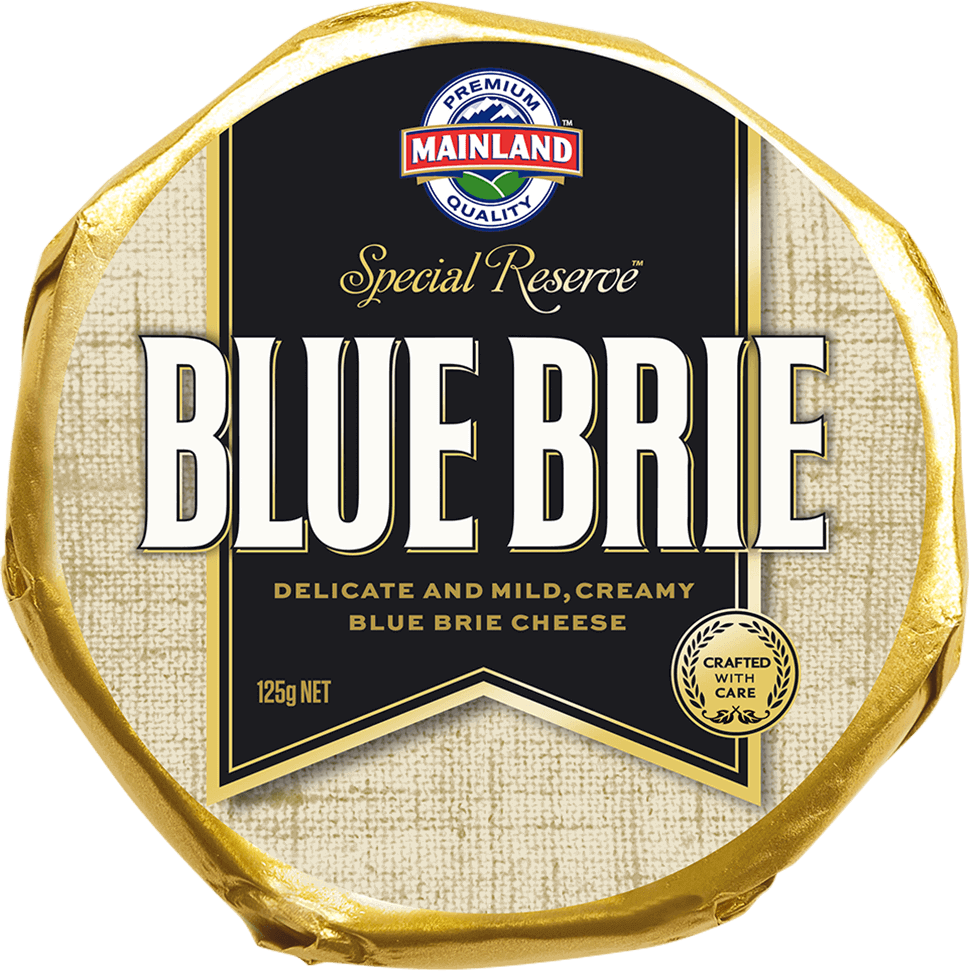 Mildly delicate
Clean and creamy
Hints of blue
Firm texture
Perfectly matured
Mushroom notes
Nutritional Information
PER 100G
Energy
1750kJ
Protein
17.8g
Fat, Total
38.5g
-Saturated
26.4g
Carbohydrate
1.2g
-Sugars
Less than 1g
Sodium
568mg
 
 
Mainland Blue Brie
Our Mainland Special Reserve Blue Brie Cheese is extra smooth with a delicate, mild and creamy taste that you'd expect from the highest quality blue cheese.
---
Tasting notes
Balanced hints of sharp blue cheese tempered by the creaminess of brie.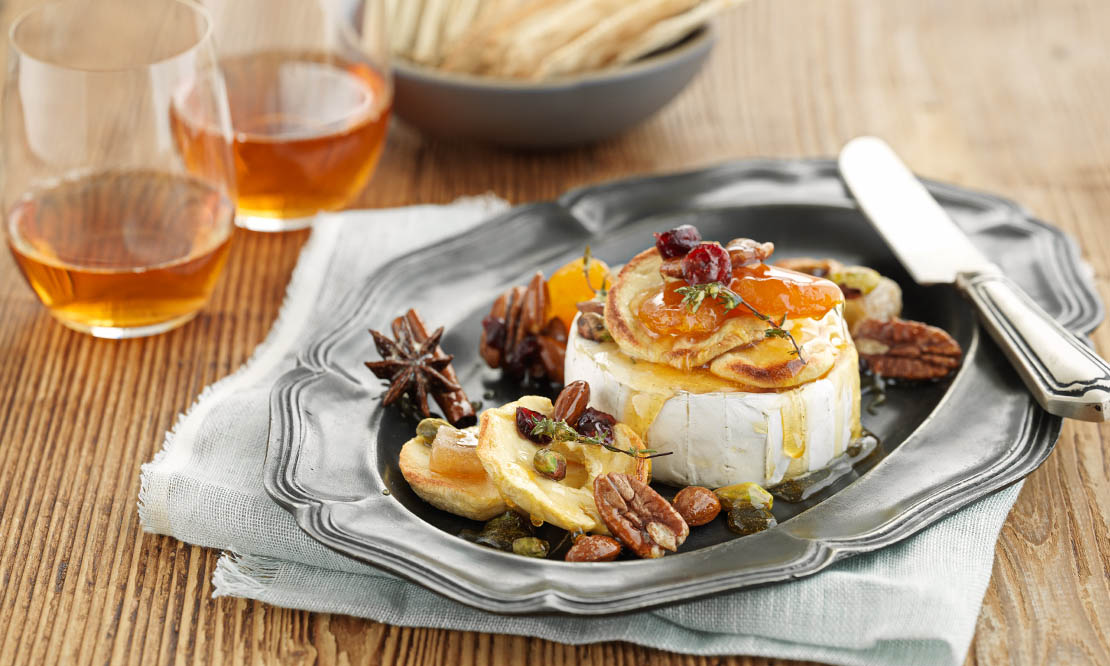 Making the Most of Mainland Blue Brie
If you've always wanted to try a blue cheese then Mainland Blue Brie Cheese is a great place to start. With its firmer texture, mushroomy flavour and infusion of blue, this stunningly tasty cheese deserves its high praise. The combination of cream and hints of sharp flavour perfectly complement each other. Best served at room temperature and paired with nuts, dried fruits and fresh pear. Available in a 125g wheel.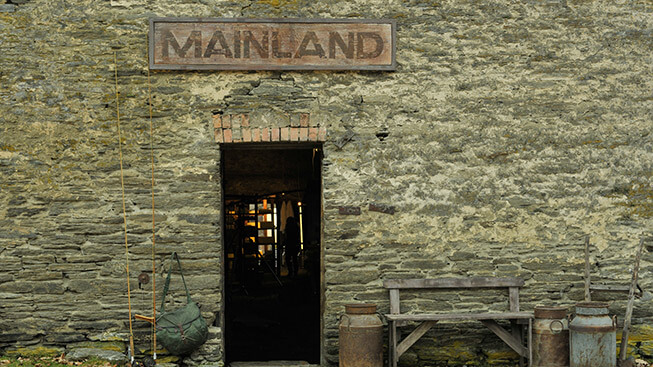 How Blue Brie is crafted
Extra cream is added to pasteurised farm fresh milk within the vat. Large curds are then cut, warmed and stirred slowly. After being hooped and drained the young cheeses are given a light salt and are then pierced and sprayed with white mould.
Explore something that's...