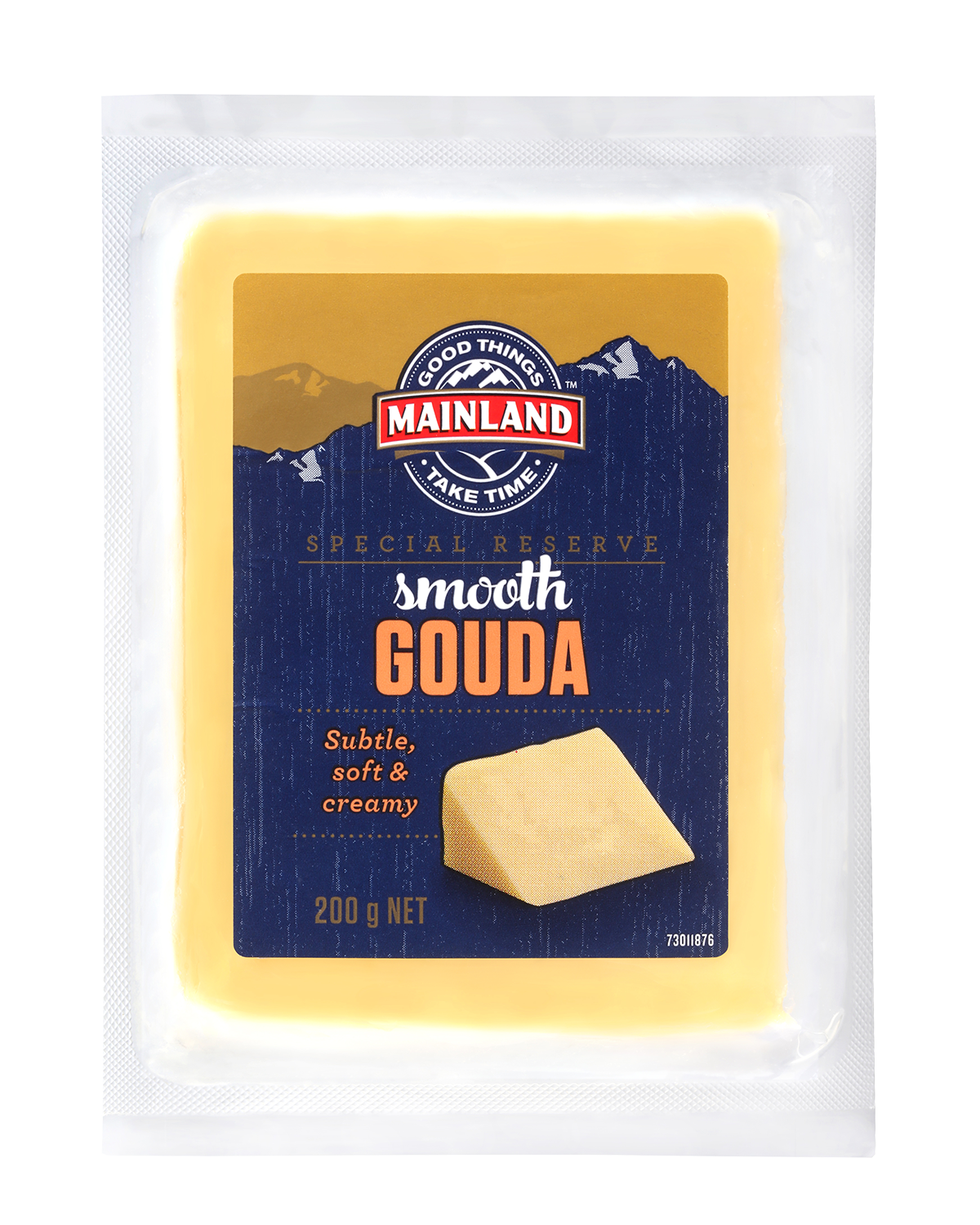 Soft texture
Mild to medium strength
Great for slicing
Unique flavour
Aged three months
Flavour Strength
STRENGTH 1 - 2 - 3 - 4 - 5 INDICATOR
Share This
Nutritional Information
PER 100G
Energy
1520kJ
Protein
25.3g
Fat, Total
28.9g
-Saturated
18.0g
Carbohydrate
Less than 1g
-Sugars
Less than 1g
Sodium
708mg
 
 
Mainland Gouda Cheese
Using inspiration from the Netherlands, our Mainland Gouda Cheese is a versatile pale coloured cheese possessing a smooth texture to the bite and is ideal for adding to a multitude of recipes.
---
Tasting notes
Mild to medium strength cheese with varying caramelised fruit flavours that improve with age.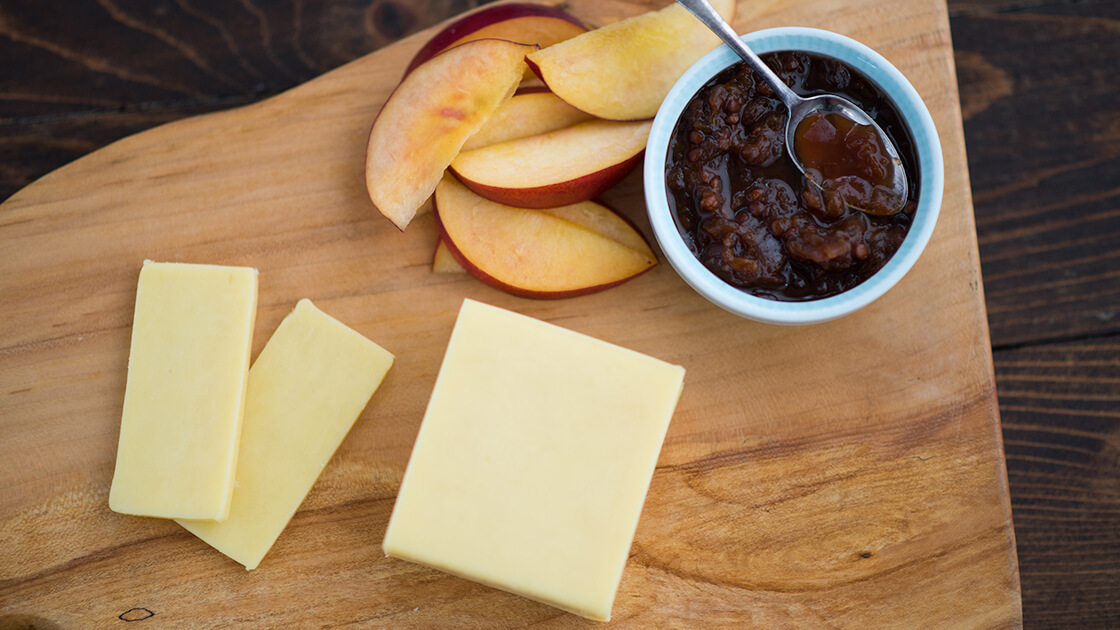 Making the Most of Mainland Gouda
The special reserve Mainland Gouda block is a soft cheese with a subtle flavour. It grates and slices well making it a great cheese to use to flavour recipes. It has a good melt flow that retains its consistency, making it great for fondue. Why not try these crunchy easy-to-prepare Cheesy potato & smoked fish croquettes for a family dinner or if you're entertaining, whip up a quick bowl of warm jalapeno & gouda cheese dip. Delicious and delightful. Available in a 200g block.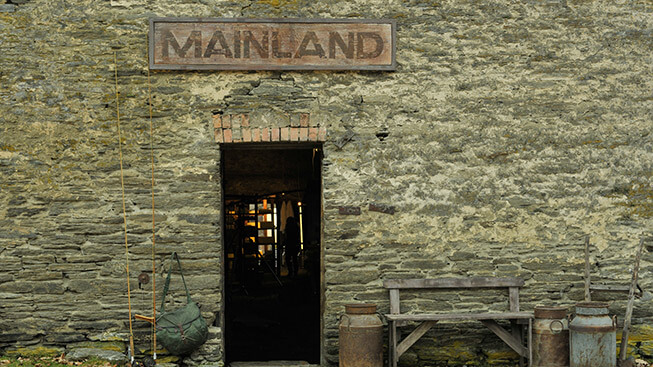 How Gouda is crafted
This Dutch-style cheese is made with whole milk using a washed curd method giving it a mild flavour and a creamy buttery texture. The cheese is then left to age for three months
Explore something that's...
Try Gouda Cheese in these recipes...