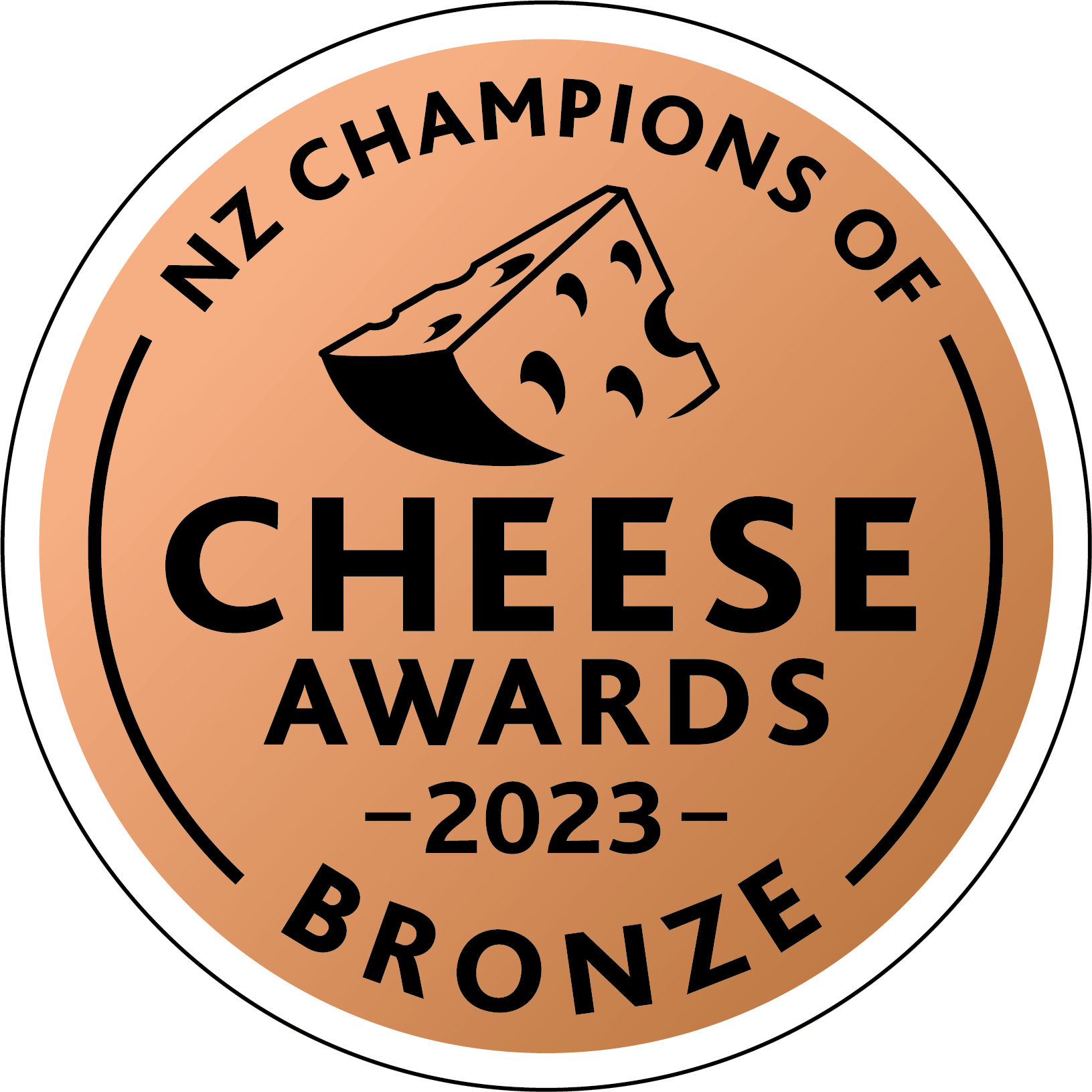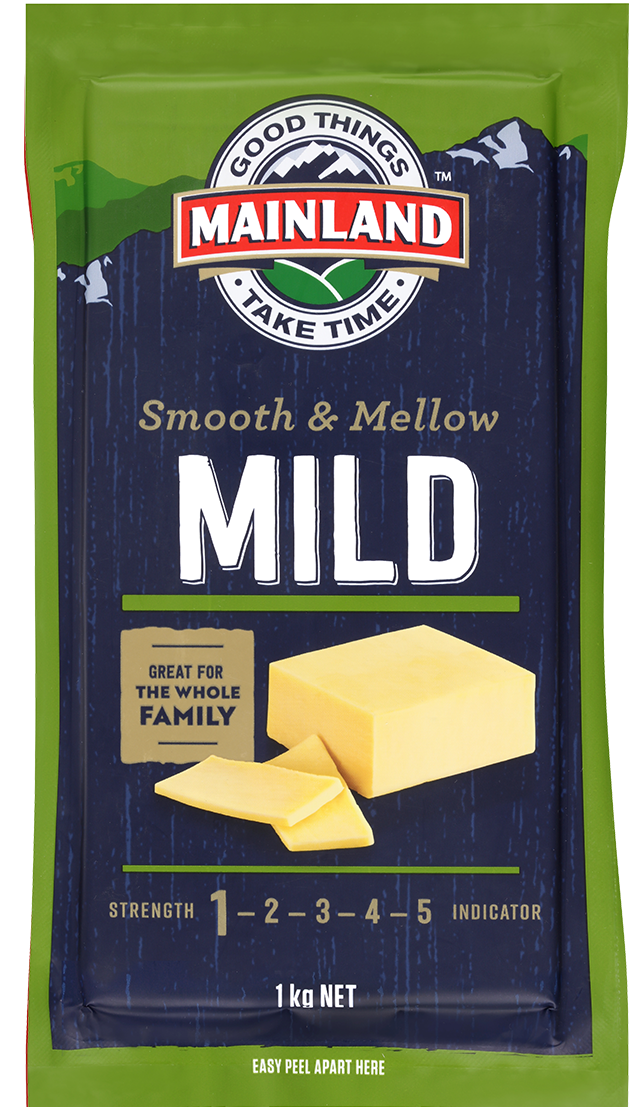 Easy to slice
Smooth and gentle
Fresh and nutty
Vegetarian
Flavour Strength
STRENGTH 1 - 2 - 3 - 4 - 5 INDICATOR
Sizes
250G, 500G, 700g, 1KG
Share This
Nutritional Information
PER 100G
Energy
1750kJ
Protein
23.3g
Fat, Total
36.2g
-Saturated
21.7g
Carbohydrate
Less than 1g
-Sugars
Less than 1g
Sodium
716mg
Calcium
740mg
Mainland Mild Cheese Block
Mainland Mild is made with that good old-fashioned Mainland taste but without the sharpness. Not to be underestimated, our Mild Cheese blocks are fresh, nutty and have a slightly savoury aroma.
---
Tasting notes
This cheese has a fresh texture and a slightly savoury aroma.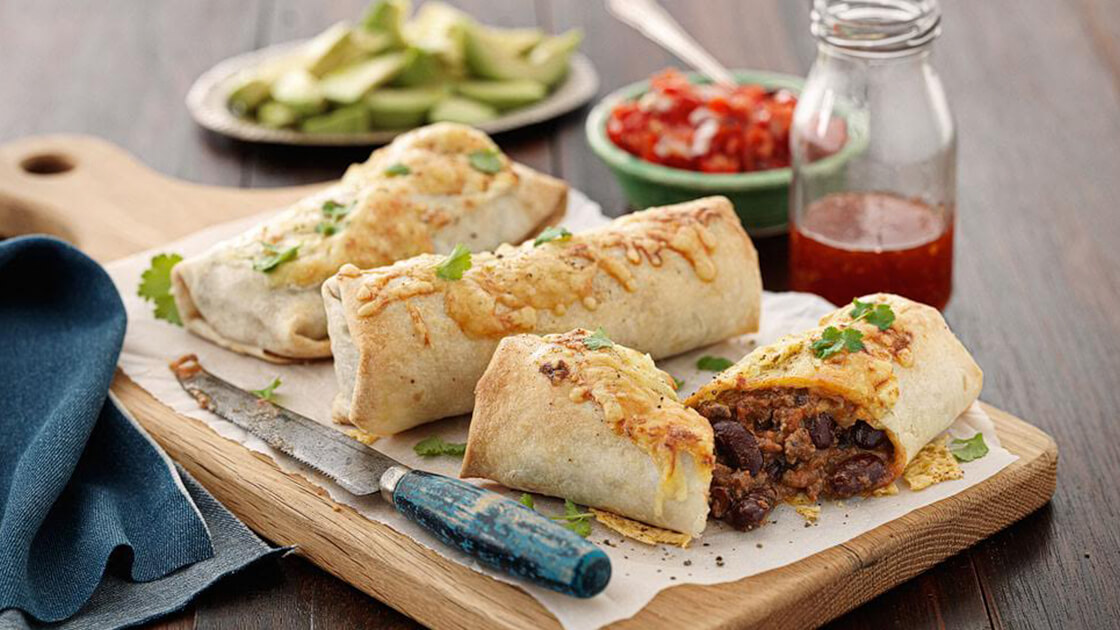 Making the Most of Mainland Mild
A Mainland Mild Cheese block possesses a delicate flavour and has a smooth firm texture which makes for easy slicing. For a cheese that doesn't overwhelm a recipe but balances it, use Mainland Mild Cheese in Mexican dishes like Cheese Enchiladas, in vege bakes or added to a cheese sauce recipe. This is a great flavour strength for younger kids who may be trying cheese for the first time. Available in 200g blocks.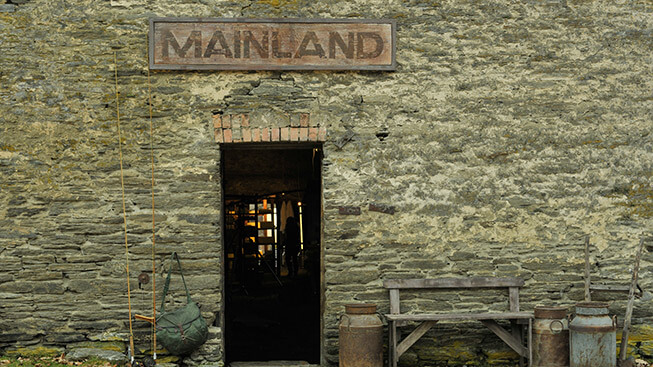 How Mild Cheese is crafted
This cheese is crafted with farm fresh milk that's pasteurised and pre-ripened, with the curds cooked at 40°C. They're then chipped or milled, dry salted, pressed and aged for around six months to producing a mild-tasting cheddar cheese.
Explore something that's...
Try Mild cheese in these recipes...