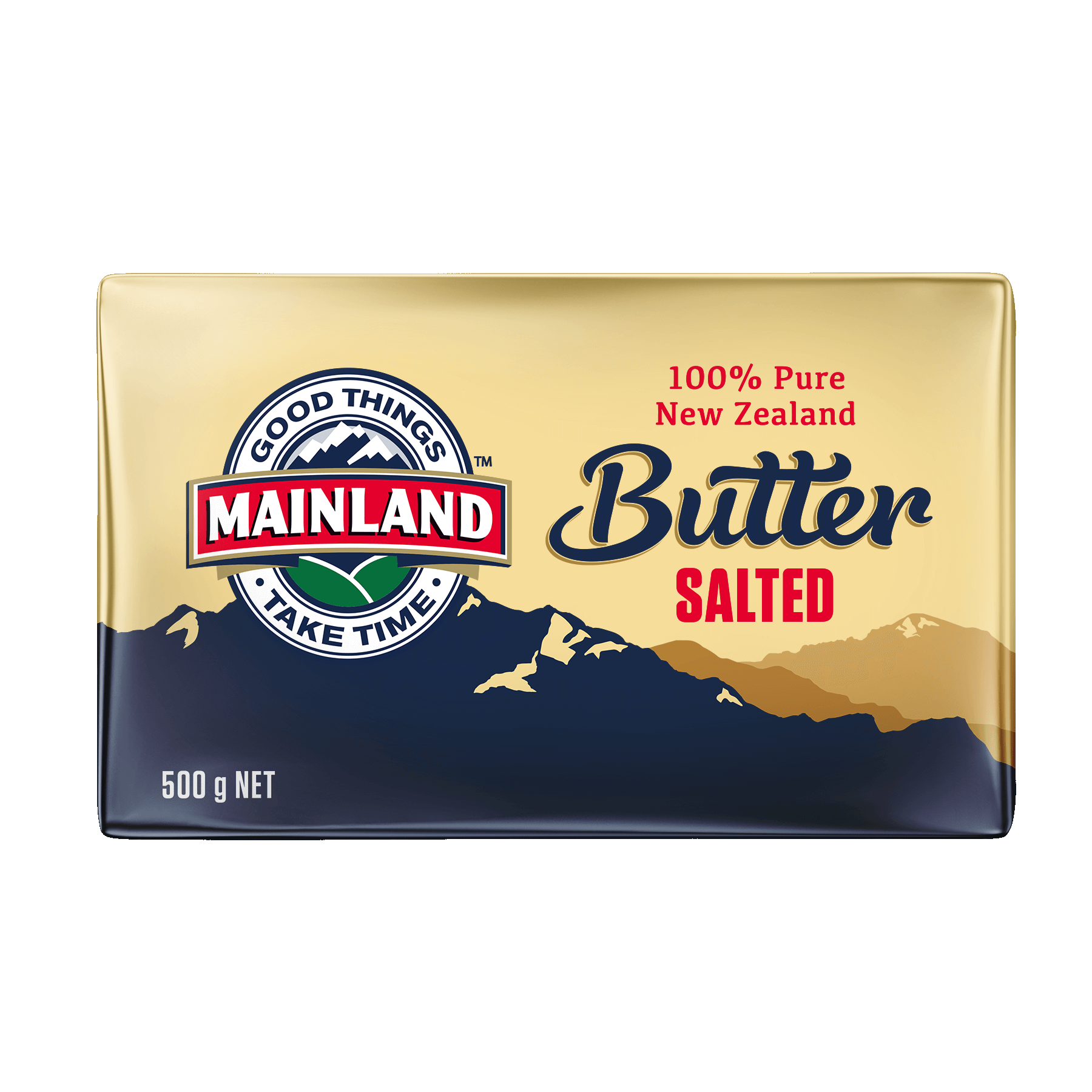 100% Pure New Zealand butter
Classic flavour
Versatile & delicious
Nutritional Information
Per 100g
Energy
3030kJ (725 Cal)
Protein
Less than 1g
Fat, total
81.4g
- Saturated
53.9g
Carbohydrate
Less than 1g
-Sugars
Less than 1g
Sodium
600mg

Salted Original Butter
100% natural New Zealand butter - the taste we all know and love! Butter is a fantastically versatile ingredient for baking and cooking, and is at it's best when spread over hot bread or vegetables.
Our Original Butter is salted and classically creamy. 
---
Tasting notes
Butter has a variety of flavours; butters like Mainland Salted Butter have a creamy, lighter flavour, whereas cultured butter has a rich flavour.  When melted, butter can develop a nutty taste. It can also add depth to the flavour of a dish.
Explore our butter...
Try Mainland Butter in these recipes...