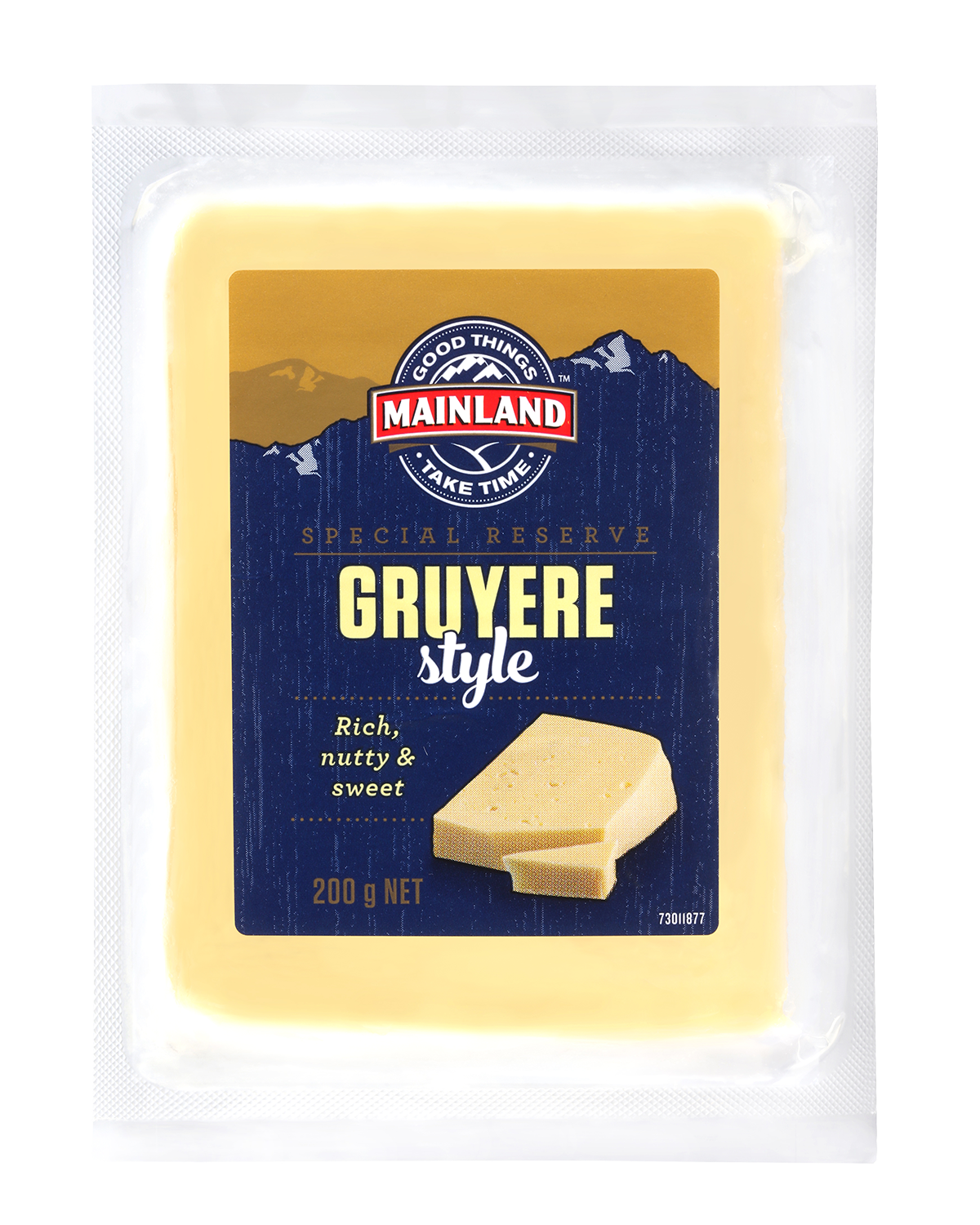 Smooth supple texture
Rich nutty sweet flavour
Medium flavour
Great in Fondue
Good on a cheeseboard
Flavour Strength
STRENGTH 1 - 2 - 3 - 4 - 5 INDICATOR
Share This
Nutritional Information
PER 100G
Energy
1650kJ
Protein
26.7g
Fat, Total
31.6g
-Saturated
18.9g
Carbohydrate
Less than 1g
-Sugars
Less than 1g
Sodium
312mg
Nutty and Sweet
Our Mainland Gruyere style Cheese is a versatile cheese, great in a fondue, on a cheese board or in a sandwich. 
---
Tasting notes
Our Gruyere style cheese is a smooth, supple textured cheese with eye formation. It has rich, nutty and sweet flavours.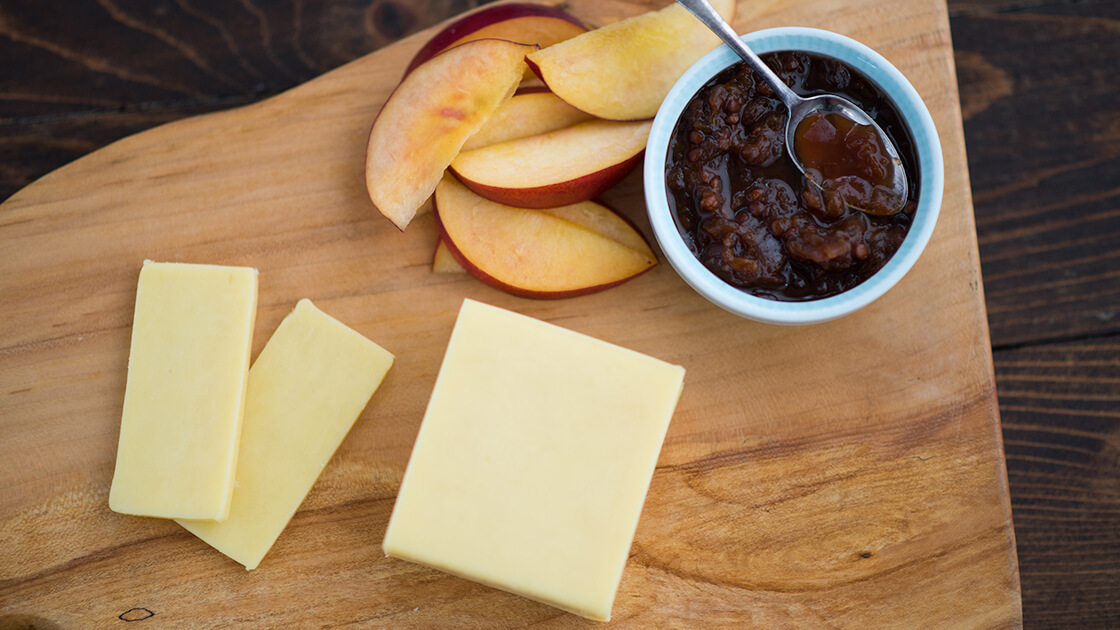 Making the Most of Mainland Gruyere style Cheese
Mainland Gruyere style Cheese is a nutty and sweet cheese crafted from the goodness of farm fresh milk. A medium strength cheese to complement other varieties on a cheeseboard, great as a sandwich filler and perfect for fondue. We recommend matching with sweet, crisp, fruity white wines.  It pairs well with apples, pears, quince paste, figs, raw honey, caramelised onion and cured meat.  Available in a 200g block.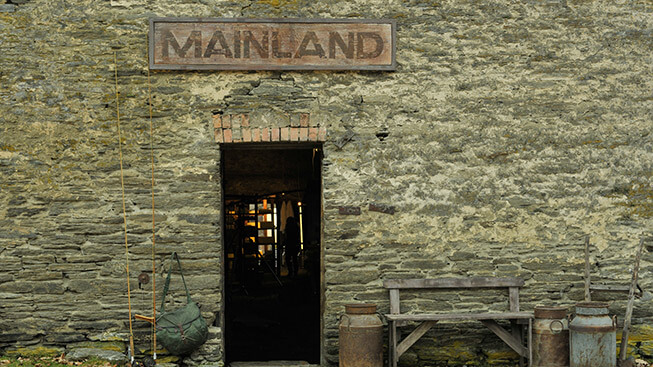 How Gruyere style Cheese is crafted
Using fresh farm milk that has been pasteurised and pre-ripened with starter cultures. Propionic bacteria is added which gives off gas, forming the "eyes" and nutty flavours.  Rennet sets the curd which is cut very small and heated to high temperatures while stirring. This cheese is firmly pressed and ripened for eye development, then it's aged for 6-18 months.
Explore something that's...
Try Gruyere Cheese in these recipes...