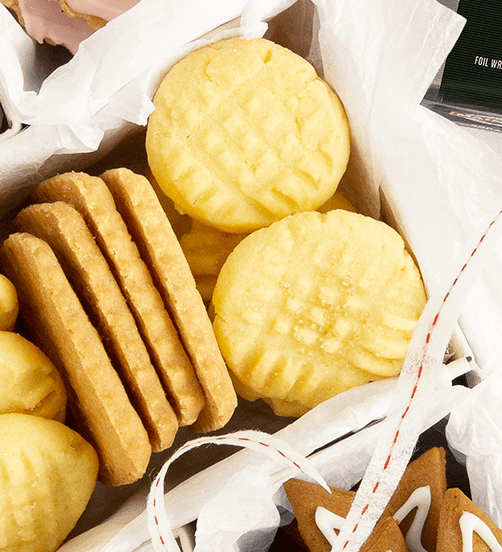 Method
Preheat oven to 160°C. 
Cream together 250g of softened Mainland Original Butter with 125g caster sugar until light and fluffy.
Stir in 280g sifted plain flour and 60g rice flour. use your hands as mixture becomes too stiff to work with a spoon. On a lightly floured surface, knead mixture until smooth.
Pinch off pieces of the dough and roll into small balls. Place on baking tray, leaving room to spread. Press down the top of each ball with a fork dusted in flour.  Or, press the dough to a desired thickness and use a cutter to cut into shapes, or use a shortbread mould. 
ake about 15 to 20 minutes (depending on size) or until just beginning to turn golden. Turn out onto a wire rack to cool. 
YOU MIGHT LIKE THESE RECIPES