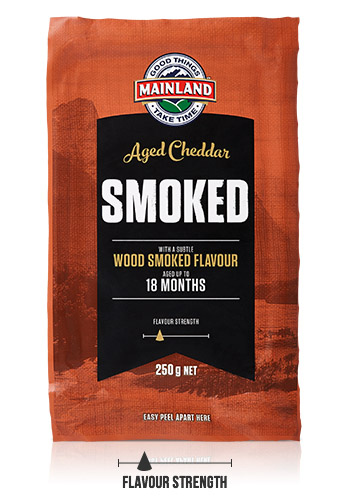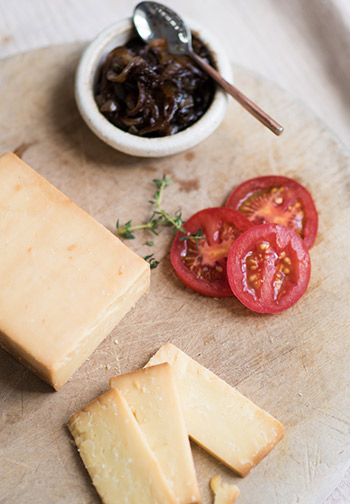 Sizes: 250g
One of our favourite cheeses for creating a seriously smokin' recipe, our Smoked cheese is hand dipped in hickory smoked liquid and wrapped to ensure a subtle smoky flavour throughout.  This is your secret weapon when creating masterpieces in the kitchen for family and friends. 
Discover more about Mainland Smoked Cheddar - our Cheese of the Month
Tasting notes
An aged Cheddar with subtle smoked and savoury notes and a creamy mouth feel.
Nutrition Information
Per 100g
Energy
1800kJ
Protein
23.3g
Fat, Total
37.4g
-Saturated
22.5g
Carbohydrate
Less than 1g
-Sugars
Less than 1g
Sodium
696mg
Calcium
760mg
Ingredients
Milk
Salt
Cultures
Enzyme (Animal Rennet)
Flavour
pairings
Polenta
Potatoes
Cured meats
Vine ripened tomatoes
Mushrooms
Caramelised onion
Sweet chutneys
Fruit pastes
Apples
Wine: Cabernet sauvignon, pinot gris, cabernet merlot, merlot, pinot gris, rose
Beer: Good with all types of beer