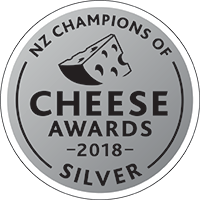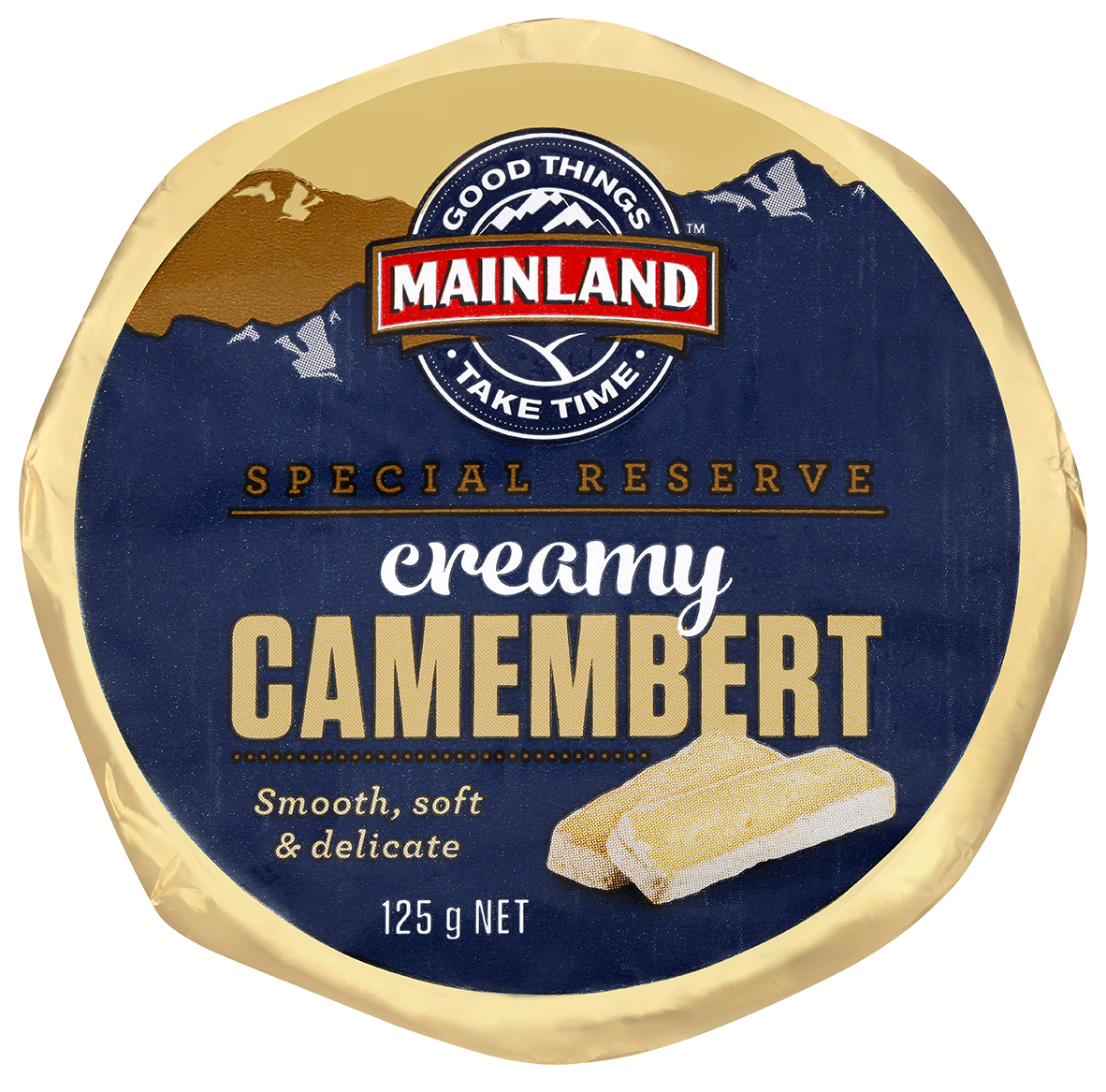 Smooth and creamy
Perfect for a cheeseboard
Mild flavour
Hand-crafted
Flavour Strength
STRENGTH 1 - 2 - 3 - 4 - 5 INDICATOR
Share This
Nutritional Information
PER 100G
Energy
1400kJ
Protein
20.3g
Fat, Total
28.0g
-Saturated
19.2g
Carbohydrate
1.2g
-Sugars
Less than 1g
Sodium
863mg
 
 
Mainland Creamy Camembert
The velvety smoothness of our Mainland Creamy Camembert Cheese ensures that it's always a crowd pleaser. With its creamy centre it's just simply divine sitting on top of your favourite cracker.
---
Tasting notes
Savoury flavours, creamy and hints of mushroom in each mouthful.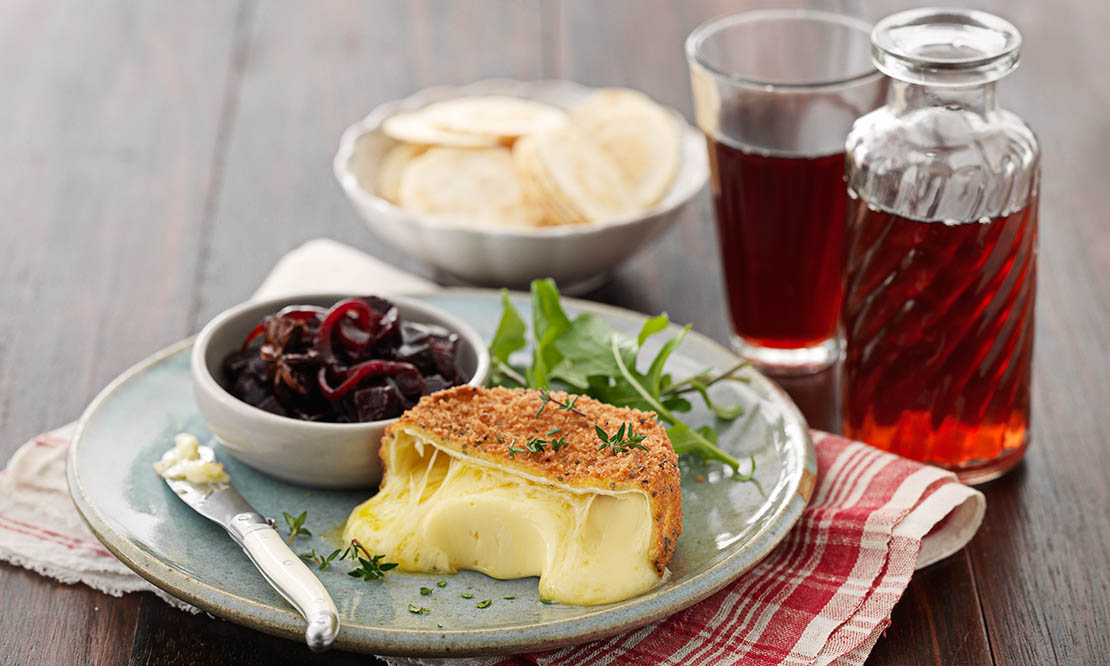 Making the Most of Mainland Creamy Camembert
Mainland Creamy Camembert Cheese is a white rind cheese that is a favourite among cheese lovers. Its soft creaminess and mild and delicate flavour make it an extremely pleasant taste on the palette. To serve, remove cheese from your fridge and let it breathe and warm to room temperature. This will allow the texture of the cheese to soften and the flavours to relax and settle into the cheese. Great on its own or grill it in the oven for a gooey melted centre drizzled in sweet chilli sauce. It works a treat in vegetable bakes too, adding a subtle creamy flavour. Available in a 125g wheel.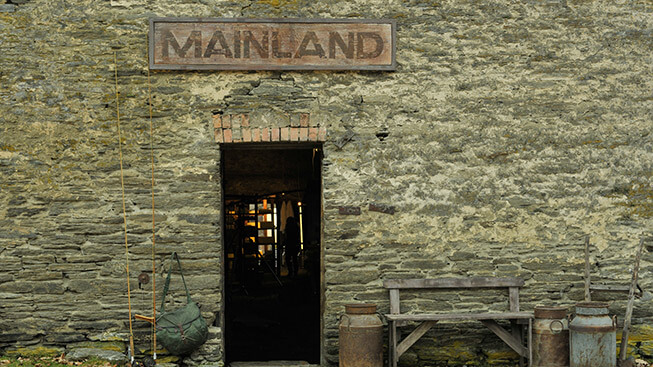 How Creamy Camembert is crafted
Our Mainland Camembert Cheese is crafted following a similar process to our Brie cheeses, with extra cream added to our vats and the camembert wheels hand turned so that they mature to perfection.
Explore something that's...
Try Creamy Camembert in these recipes...