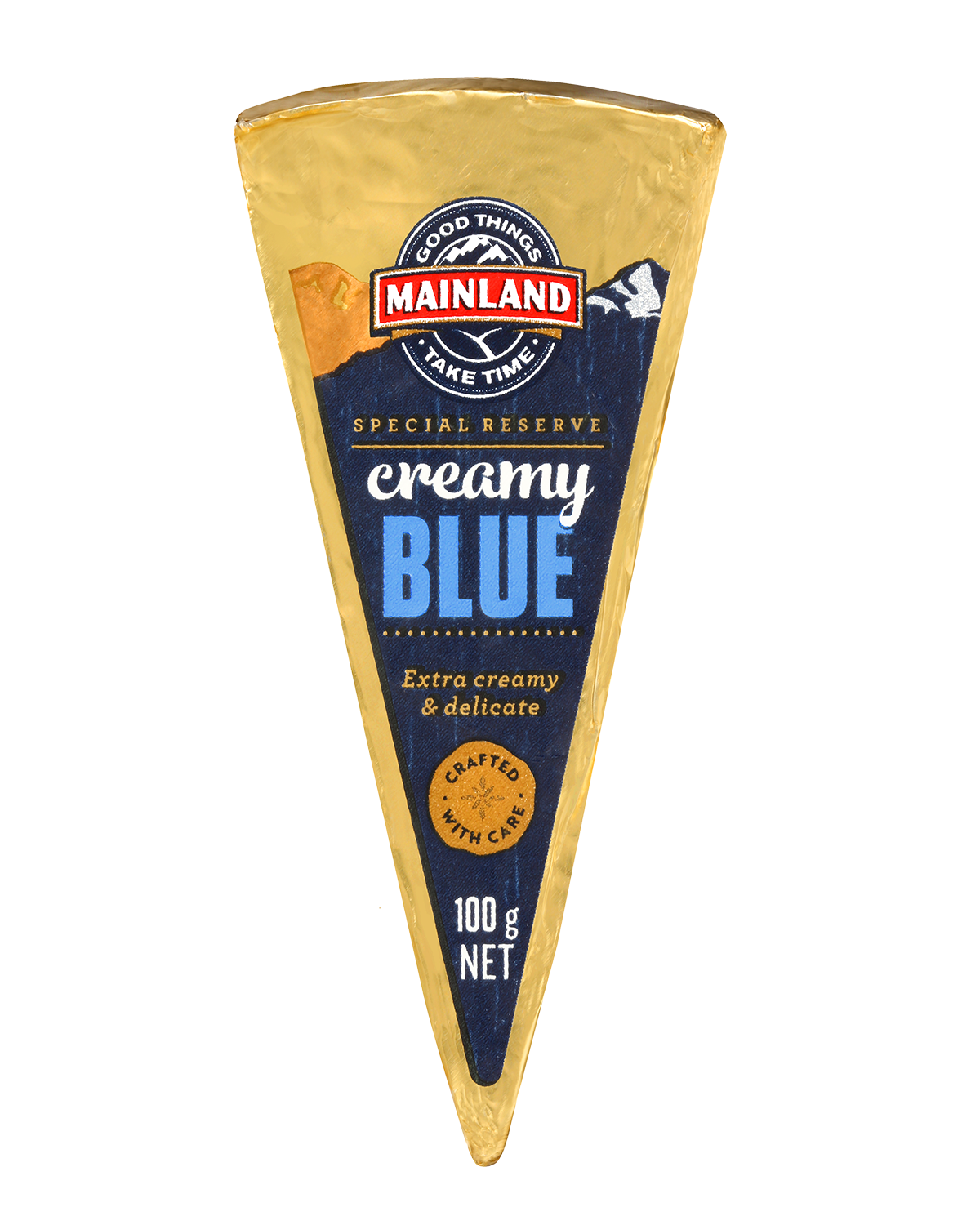 Extra cream
Vibrant flavour
Smooth to taste
Balanced flavour
Cheeseboard star
Flavour Strength
STRENGTH 1 - 2 - 3 - 4 - 5 INDICATOR
Share This
Nutritional Information
PER 100G
Energy
1790kJ
Protein
14.9g
Fat, Total
41.0g
-Saturated
28.7g
Carbohydrate
1.0g
-Sugars
Less than 1g
Sodium
921mg
Mainland Special Reserve Creamy Blue
An even spread of blue throughout and rich, sweet, nutty flavour Mainland Special Reserve Creamy Blue Cheese deserves the award recognition it's received. It's a creamy and delicious favourite.
---
Tasting notes
Creamy texture mild and well balanced with slightly fruity and mild peppery notes - a touch of blue mould enhances the flavour.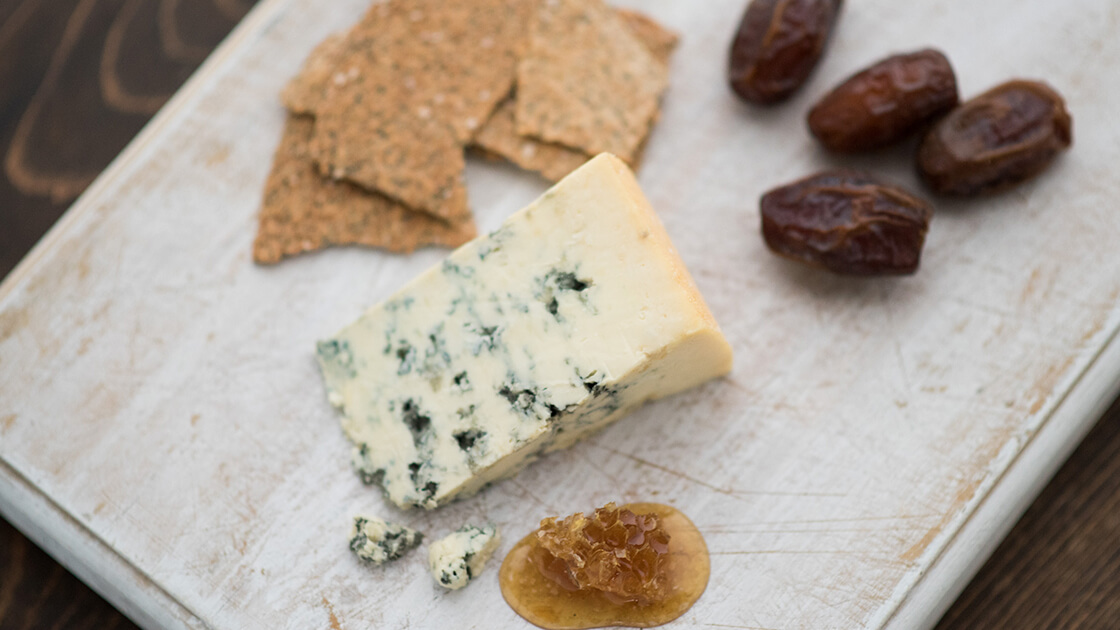 Making the Most of Mainland Special Reserve Creamy Blue
With its rich blue mould still cultured the old way on breadcrumbs, Mainland Special Reserve Creamy Blue is a great cheese to try if you're seeking a blue with a flavour that's not too overpowering. It has a creamy texture and a sweet nutty taste and pairs well crumbled over a Waldorf salad or snacked on with oat crackers and fresh berries or dried fruit. Available in a 100g wedge.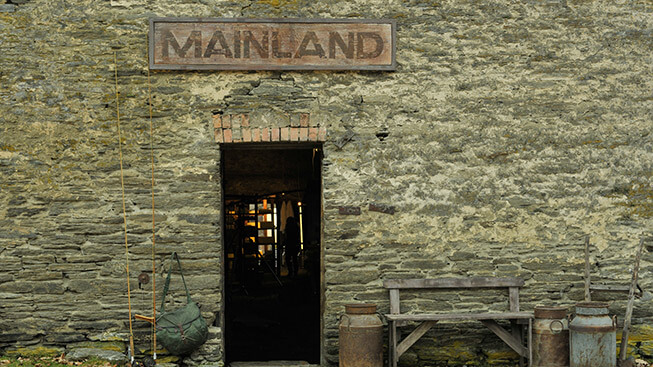 How Creamy Blue is crafted
Extra cream is added to farm fresh pasteurised milk as well as blue mould and dairy cultures. The young cheese is then pierced on day two and blue veins develop over the next couple of months through the rich creamy body.
Explore something that's...
Explore Creamy Blue in these recipes...