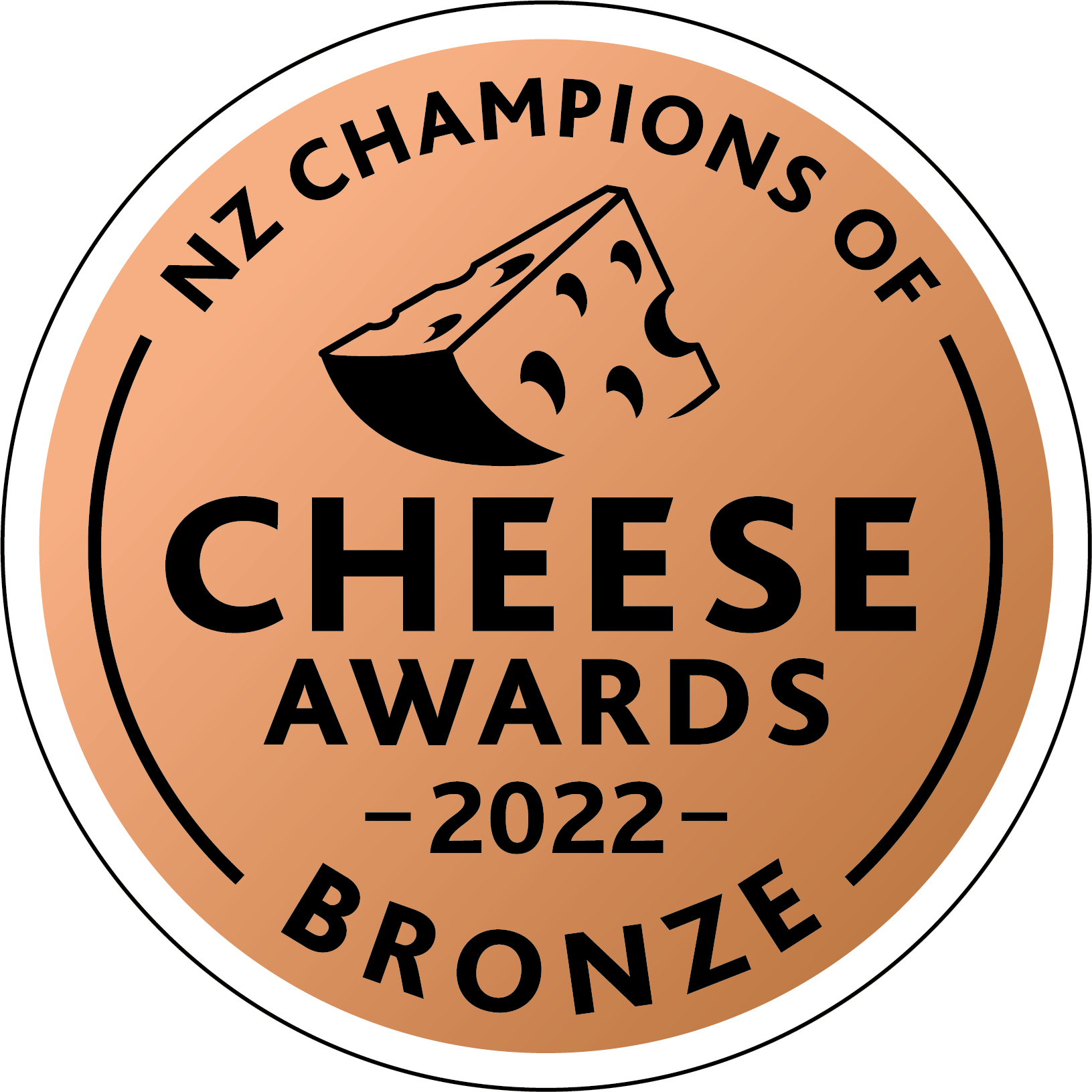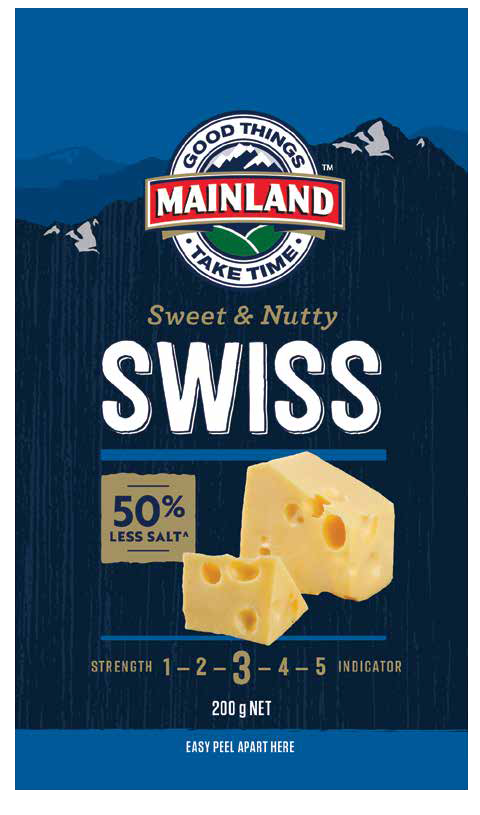 Sweet taste
Nutty flavour
50% less salt*
Soft and silky
Supple and springy
Full of holes**
Flavour Strength
STRENGTH 1 - 2 - 3 - 4 - 5 INDICATOR
Share This
Nutritional Information
PER 100G
Energy
1650kJ
Protein
26.7g
Fat, Total
31.6g
-Saturated
19.0g
Carbohydrate
Less than 1g
-Sugars
Less than 1g
Sodium
315mg
Potassium
51.0mg
Calcium
880mg
Ingredients
Milk
Salt
Cultures (Streptococcus thermophilus,Lactobacilus helveticus, Propionbacterium freudenreichii sip shemanii)
Enzyme (Non-Animal Rennet)
Natural Preservative (Natamycin)

Mainland Classic Swiss
Our famous Classic Mainland Swiss Style Cheese is a very sweet and nutty Kiwi favourite. Its holey appearance makes it aesthetically pleasing and it tastes as good as it looks.
---
Tasting notes
A sweet cheese with rich and nutty flavours - think sweet herbaceous meadows.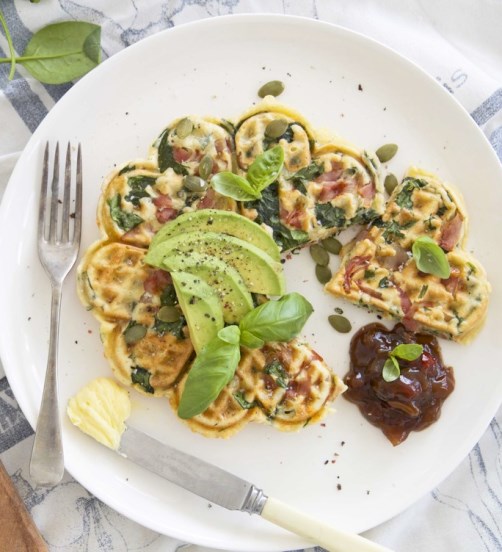 Making the Most of Mainland Swiss
Our Mainland Swiss Style Cheese has a gorgeous nutty rich flavour. The sweetness of the cheese makes it exceptional for crafting the famed Reuben sandwich or you could try it on a savoury breakfast burger stacked between bacon and eggs and a dollop of sauce! A great cheese to choose if you're watching your salt intake, as it contains 50 percent less salt*. The holes dotted across its surface make for an interesting looking addition to a salad and if you add it to a cheeseboard it's a definite conversation starter. Available in a 200g block.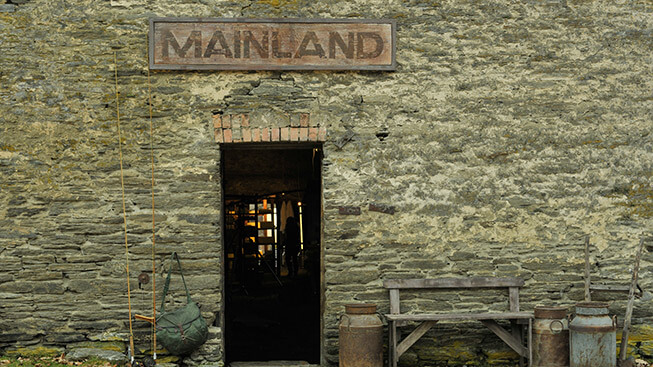 How Mainland Swiss is crafted
Matured for two weeks at a higher temperature than normal our Swiss cheese propionic bacteria culture gives it a sweet, nutty flavour and forms the "swiss eye" holes it's famous for.
Explore something that's...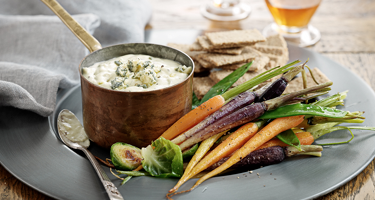 Explore Classic Swiss in these recipes...
*Mainland Swiss Cheese contains 50% less salt than Mainland Tasty Cheddar Cheese block which contains 696mg sodium per 100g
**While we try to represent product images accurately, the representation may differ from the actual product due to natural gas production in swiss-style cheese making which produces the distinctive holes.