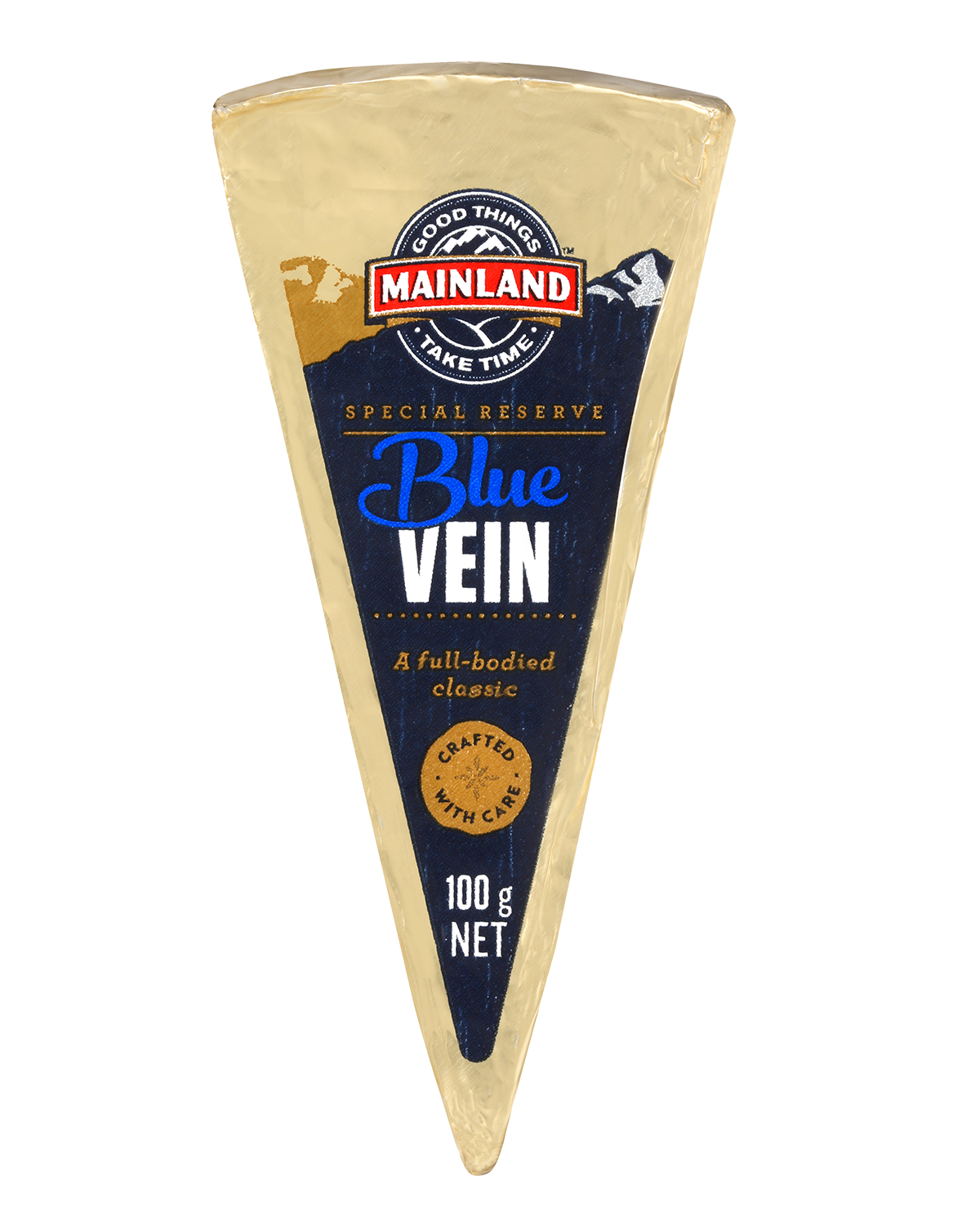 Savour and share
Rich
Strong Flavour
Cheeseboard standout
Hand-turned
Flavour Strength
STRENGTH 1 - 2 - 3 - 4 - 5 INDICATOR
Share This
Nutritional Information
PER 100G
Energy
1460kJ
Protein
19.8g
Fat, Total
29.8g
-Saturated
19.7g
Carbohydrate
1.0g
-Sugars
Less than 1g
Sodium
1310mg
Mainland Special Reserve Blue Vein Cheese
Mainland Special Reserve Blue Vein Cheese is a cheese you'll want to taste again and again. A pungent delight to the senses for those who love blue.
---
Tasting notes
Salty, buttery, sharp and peppery. Rich, pungent, and so so good!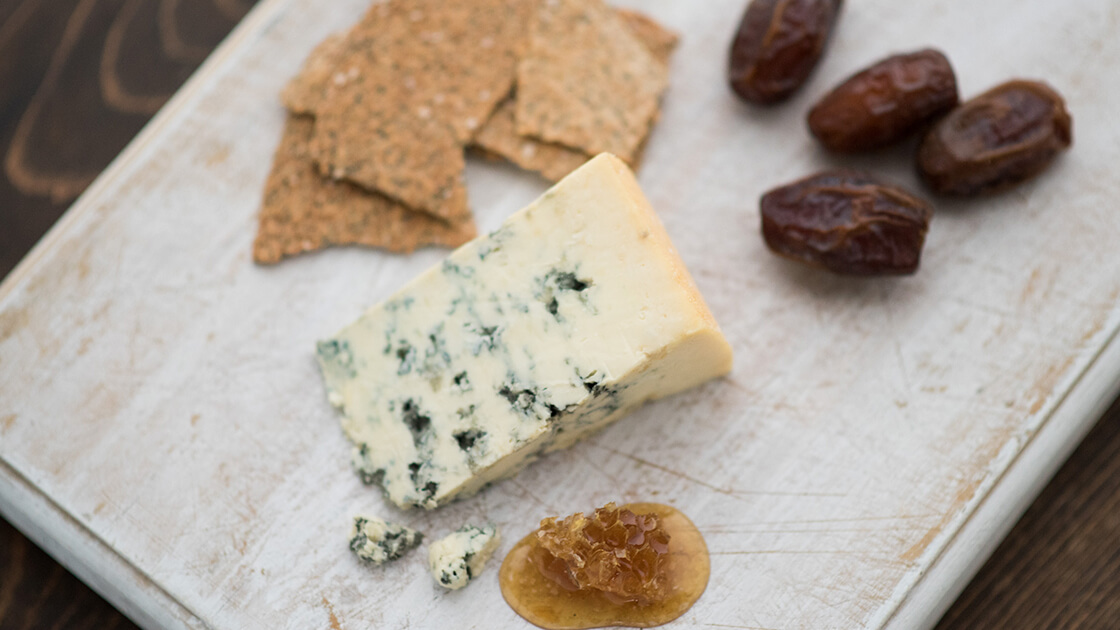 Making the Most of Mainland Special Reserve Blue Vein
The rich strong flavours and aroma of Mainland Special Reserve Blue Vein Cheese lends itself well to many dishes, and let's be honest, no good cheeseboard would be complete without a hefty wedge of blue vein on it. The evenly distributed marbling of blue mould throughout the cheese ensures you'll get maximum salty sharp flavour in every bite. Crumble it on steak with mushrooms, create an extremely tasty dip, whip up a salad dressing or use it when you need a cheese sauce with a buttery bold taste.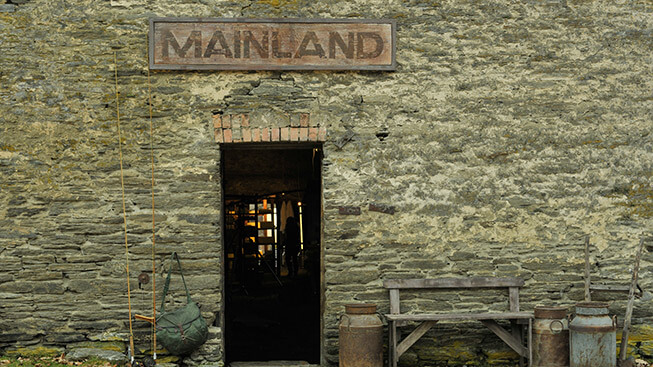 How Blue Vein is crafted
Farm fresh milk is pasteurised and pre-ripened with selected starter cultures, then creamy semi-soft curds are hand-moulded into hoops and dry salted. Two days after salting, the young cheese is pierced to allow the blue veins to develop through the air spaces and create a velvety blue rind. Available in a 100g wedge.
Explore something that's...
TryBlue Vein in these recipes...