Flavour Strength
STRENGTH 1 - 2 - 3 - 4 - 5 INDICATOR
Share This
Nutritional Information
PER 100G
Energy
1560kJ
Protein
33.2g
Fat, Total
26.3g
-Saturated
15.8g
Carbohydrate
Less than 1g
-Sugars
Less than 1g
Sodium
708mg
Calcium
1040mg
Ingredients
Milk
Salt
Cultures
Enzyme (Rennet, Lipase)
Anti-caking Agent (460 or Starch)
Preservative (200)
Mainland Parmesan Cheese Shavings
A bag of Mainland Parmesan Cheese shavings is an excellent garnish with a sharp bite and mature, rich flavour, a superb accompaniment to enhance any dish as a topping or melted throughout.
---
Tasting notes
Dry to taste mouthfeel with rich complex pineapple tones that is slightly acidic with a sharp bite to it.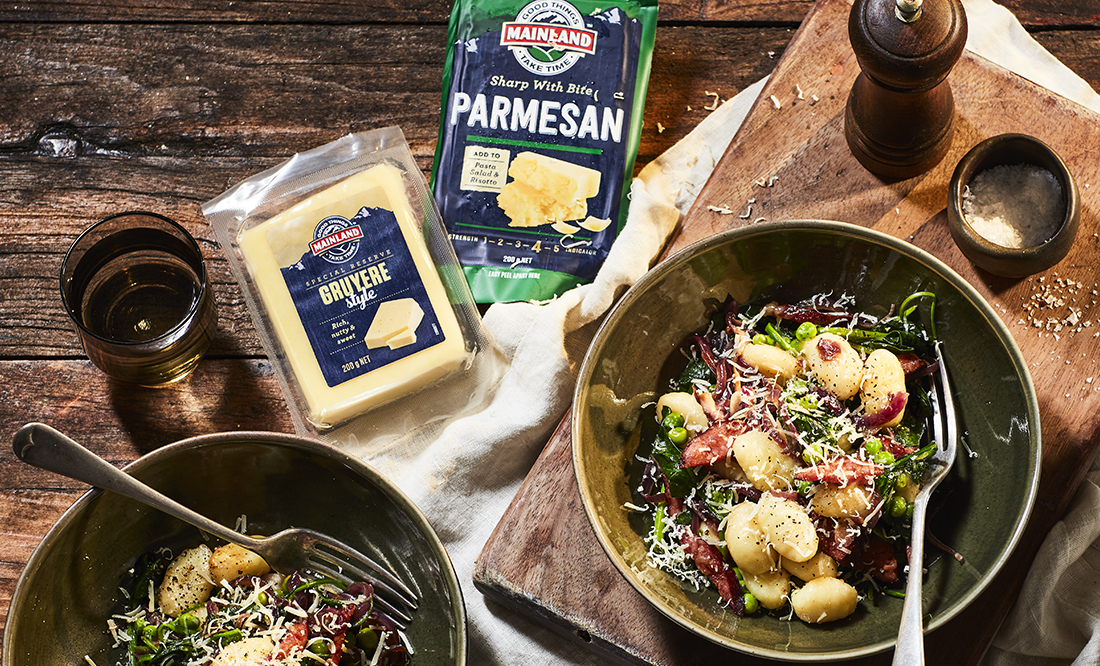 Making the Most of Mainland Parmesan
Mainland Parmesan cheese shavngs are cut from the block and is a hard dense granular cheese variety with a straw coloured hue. It has a yellowish rind and a strong bite that embodies a rich fruity tone. Ideal to combine with other cheeses to top your favourite pizza, use it to layer over the top of a lasagna so it crisps up, garnish a spaghetti bolognaise or use to add that thick consistency to a risotto dish. Available in 100g bag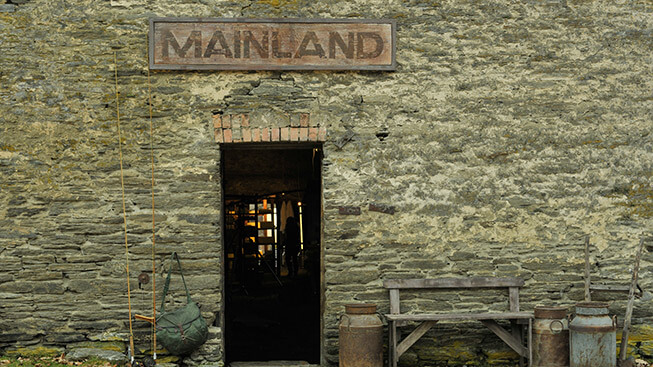 How Parmesan is crafted
The pleasant sharp flavour and dense texture of Mainland Parmesan Cheese is achieved when it's cooked, pressed and carefully matured. It takes 17 litres of milk to create just one kilogram of our Mainland Parmesan.
Explore something that's...
Try Parmesan in these recipes...